WorkSafe pursuing 'upstream' influencers
Health and Safety, Employment Law /
22 March 2023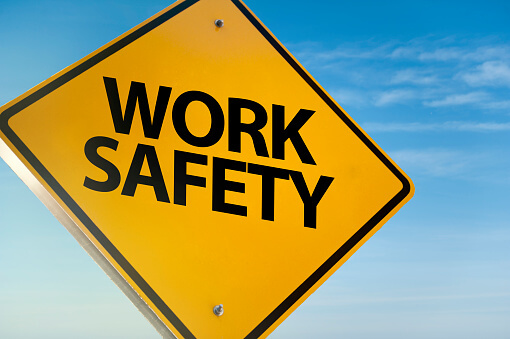 WorkSafe has announced it intends to pursue 'upstream' influencers of health and safety practices. "Influencers" includes Chief Executive Officers, Directors, health and safety consultants and organisations in the wider supply chain.
WorkSafe has emphasised that this pursuit of 'upstream influencers' should not be taken lightly, as highlighted by recent action against consultancy firm, Safe Business Solutions Limited, which has recently pleaded not guilty to charges under the Health and Safety at Work Act 2015.
This is in addition to its new focus on 'how work is done' which you can read about here.
With WorkSafe continually widening its scope, it is vital that those at risk of prosecution, understand their legal responsibilities, obligations and have procedures and policies in place to eliminate or minimise the risk.
WorkSafe's widening focus highlights the importance of ensuring all Officers, senior staff and management are aware of their own and the organisation's health and safety obligations.
If you need further training our support, our Board Support Package can be tailored for you.
Board Support
Attendance at your board meetings where needed and tailored solutions that fit your organisation, including reviewing and refining health and safety reporting and the Board's health and safety agenda, and best practice advice as issues arise.
Training and Legal Updates
Delivering focused training for officers and management teams, including:
Health and safety governance obligations for directors and officers – understanding your own responsibilities by knowing the legislation and recent case examples.
Exploring workers' health and safety obligations – getting to know the legislation and practical examples of taking care of your own health and safety.
Need to know post-accident response tips – being prepared is the key to understanding what happens after an accident and how to navigate the next steps in an investigation.
Mental wellbeing in your business by identifying psychosocial hazards, assessing these for risk and implementing reasonable controls.
Health and Safety GAPs Analysis
Not all health and safety management plans are created equal, and a bespoke plan for your business is crucial both to setting up success in a safe work environment and managing legal risks if the worst were to happen.  Are you confident that your plan is fit for purpose?
We can review and identify gaps in your plan and recommended action to address these.
Fixed Price Policies
Clear and robust polices help set your health and safety culture and communicates your expectations of workers.
We can review your current polices or provide new and robust policies, including on:
Risk Assessment Template and Guidance for Psychosocial Hazards.
Mental Health and Wellbeing policy – covering stress management, fatigue and steps that can be taken to identify and manage mental health risks in the workplace.
Anti-Bullying, Harassment and Discrimination Policy – setting out definitions for each of these terms, examples of unacceptable behaviours and a process to follow where an incident arises.
Drug and Alcohol policy – that ensures you can follow through with testing and lawfully take action.
To connect with our team contact admin@copelandashcroft.co.nz
Back to News and Publications