Copeland Ashcroft Finalist in Grand Business South Awards 2023
General /
20 October 2023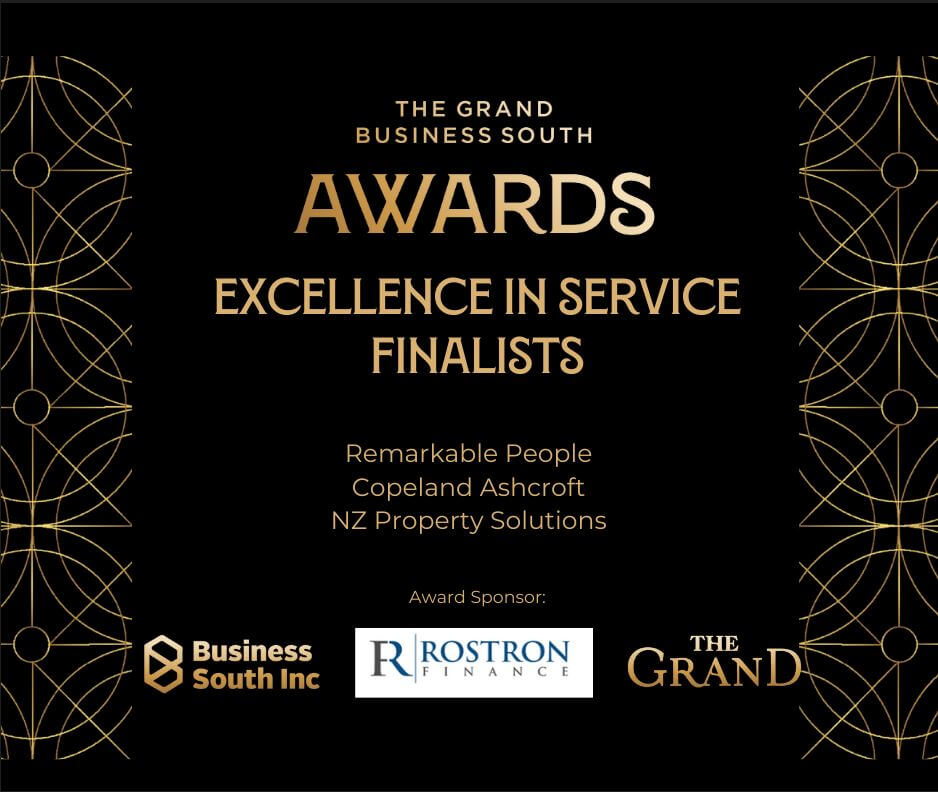 Copeland Ashcroft are proud to be selected as a Finalist in the Excellence in Service category of the Grand Business South Awards 2023.
"This recognition is a testament to the unwavering dedication, hard work, and remarkable achievements of both you and your team" says the Business South team.
The People's Choice award will be open for voting from this afternoon, and you can cast your vote by clicking here.
We look forward to celebrating our achievement at the the Grand Business South Awards Gala Dinner, on 17 November.
We appreciate and thank all who have supported Copeland Ashcroft.
Back to News and Publications