Who should supply PPE?
General /
25 April 2018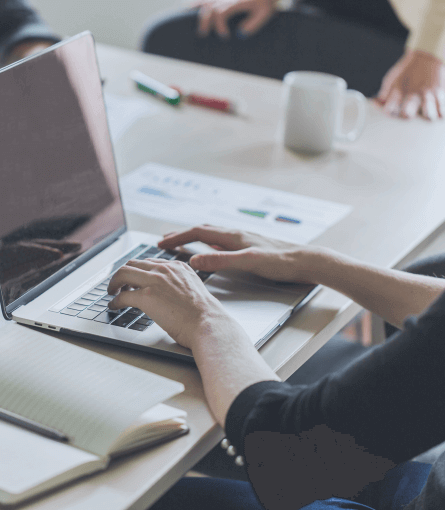 A recent Employment Relations Authority (Authority) case is a timely reminder of overlapping employment and health and safety obligations.
The requirement to supply Personal Protective Equipment (PPE) is set out in the Health and Safety at Work (General Risk and Workplace Management) Regulations 2016 (the regulations).  If a workplace has identified that PPE is a means of controlling a particular risk, then it is the employer's responsibility to provide its employees with PPE.
Naoupu v Wallboard and Insulation Supplies NZ Ltd
Mr Naoupu worked as an insulation installer and was dismissed for failing to wear suitable footwear.
His employer provided him with a high-visibility vest, hard hat, breathing masks and ear plugs but instructed him to purchase a pair of steel capped boots on their account at NZ Safety up to the value of $70 as his boots were worn and no longer safe.
Mr Naoupu did go to NZ Safety in the hope of purchasing new boots, but there were no suitable boots under the $70 price cap and he could not afford to pay the difference.
The employer dismissed Mr Naoupu for knowingly working without adequate PPE on three occasions. Eventually Wallboard and Insulation Supplies dismissed Mr Naoupu.
The dismissal was held to be unjustified.  The Authority found that the employer could not apportion all the blame to its employee for failing to wear suitable footwear when the cheapest boots he could purchase were $77.05 and did not meet Mr Naoupu's needs.
In this case, the employer had a responsibility to supply adequate PPE and should have done more to meet its obligations. There were no boots that could be purchased within the employer's price range and when it was clear Mr Naoupu had not obtained the gear, they should have gone out and actually supplied it to him.
The remedies awarded to Mr Naoupu were reduced by 20% as his actions as he bore some responsibility for ensuring that the employer was aware of the reason why he was unable to buy the boots.
Learnings
Although health and safety breaches (particularly repeated ones) can amount to serious misconduct warranting summary dismissal, you should always assess whether you have met your legal obligations prior to taking any disciplinary action against an employee.  If you have failed to meet your obligations it may be difficult to justify taking disciplinary action against an employee even where their actions are blameworthy.
The regulations specifically refer to providing PPE to employees. This case highlights the importance of ensuring PPE is provided to workers even if that means going out and purchasing it yourself.  Even though an incremental allowance in each pay may reimburse an employee for their overall expenditure on PPE, this is unlikely to meet the definition of "provide" after a certain period of time.
The only exception is where an employee genuinely and voluntarily wishes to provide their own PPE. The regulations set out in those circumstances that the employer must take steps to ensure that it is suitable and meets the required standard for the work being performed. At any stage an employee who is supplying their own PPE can provide reasonable notice to their employer that they no longer wish to do so, and the employer's obligation to provide the PPE kicks back in.
If you would like further information on this article, please contact us
Disclaimer: We remind you that while this article provides commentary on employment law and health and safety topics, it should not be used as a substitute for legal or professional advice for specific situations. Please seek legal advice from your lawyer for any questions specific to your workplace.
April 2018
Back to News and Publications