When did you last check your subcontractor's health and safety processes?
Health and Safety /
24 May 2023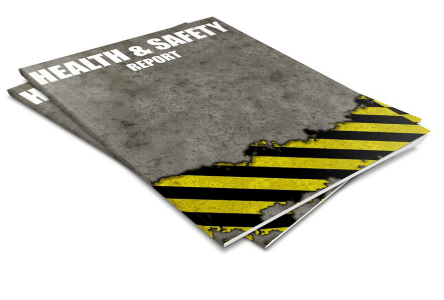 Recent cases show that consequences for not checking your subcontractors have health and safety covered (and taking steps to close any gaps) are high.
PCBUs have a primary duty to ensure, as far as reasonably practicable, that the health and safety of workers, and others at the worksite, is not put at risk by its work.  But what happens on a work site where multiple contractors and subcontractors are working at the same time?  Who does this duty fall to?  Simply put, both risk and responsibility lie with each PCBU, and overlapping duties arise.
Not consulting, cooperating with, and coordinating activities in relation to overlapping duties can be costly.
What is Required?
Each PCBU has a duty to ensure the safety, so far as is reasonably practicable, of not only their workers but of anyone else on site who may be affected by any potential risks that each PCBU creates by its work.  This does not mean that each PCBU needs to duplicate hazard identification and risk management steps – a collaborative approach involving consultation, co-operation and co-ordination with each other is required, to ensure the duties collectively are being met.
Meeting Duties
PCBUs can meet their duties by planning ahead and identifying how the work they do could affect other PCBUs, workers and other people and by;
Identifying health and safety hazards and associated risks that need managing.
Consulting other PCBUs to agree how to control each risk.
Consulting other PCBUs to decide which PCBUs are best placed to control each risk.
Putting in place those controls.
Clearly defining roles, responsibilities and actions, and communicating about these.
Continuing to communicate, co-operate, and co-ordinate with other PCBUs throughout the work, and carrying out reasonable and proportionate monitoring, to make sure good health and safety is maintained.
Keeping accurate records.
It is expected that PCBUs leading contracting chains set the standard in terms of leadership and promotion of good health and safety practices throughout the chain.  The intent of a collaborative approach is that larger, better resourced PCBUs will assist smaller PCBUs to build capacity and better discharge their duties, making worksite health and safety management simpler, and creating a safer worksite overall.
Recent cases
In WorkSafe NZ v Inflite Charters Limited (Inflite) [2022] NZDC 5627, Inflite used subcontractors to run tours on Whakaari/White Island. Inflite did not have any systems or processes to manage health and safety on Whakaari/White Island, and it didn't check and/or review whether the subcontractors engaged had:
a health and safety system, or the quality of such a system; or
provided safety terms to Inflite customers.
Inflite was also found to have not provided adequate risk information to its customers or safety terms. The Court found, amongst other thing, that Inflite hadn't consulted, cooperated or coordinated with the PCBUs that conducted tours on the Island for Inflite passengers as to the hazards and risks posed to tourists from the volcanic activity.
Inflite were fined $277,500 and ordered to pay prosecution costs of $40,000.
In WorkSafe NZ v Total Access Limited and Perry Metal Protection Limited [2020 NZDC 21572, Perry Metal engaged Total Access to build scaffolding above a covered tank in its steel galvanising plant. Caustic soda from a nearby uncovered tank rose and condensed on the scaffolding, forming a residue. When dismantling the scaffolding the residue badly burnt the hands of the worker.
The Court found the PCBUs did not meet their duty, exposing them to a risk of death or serious injury or illness. In particular, the parties did not:
Complete an effective risk assessment to identify and manage the risks.
Ensure a safe system of work was developed, implemented, monitored and reviewed.
Provide suitable personal protective equipment.
Ensure chemical tanks in the near vicinity of the work including the tank of caustic soda were covered.
Provide information, training, instruction, and supervision to Total Access' workers.
Fines were issued to Perry Metal of $227,500 and Total Access of $165,000 and $17,000 in reparation for each.
How we can Assist
We are on hand to help you in meeting and understanding your overlapping duties by:
Providing training sessions covering on overlapping duties and obligations
Providing advice on the extent of each PCBU's duty, and what this means for your business
Reviewing your arrangements with your contractors and subcontractors
Negotiating resolutions to issues relating to overlapping duties
Disclaimer: We remind you that while this article provides commentary on employment law, health and safety and immigration topics, it should not be used as a substitute for legal or professional advice for specific situations. Please seek legal advice from your lawyer for any questions specific to your workplace.
Back to News and Publications