What's on the horizon for immigration in 2023?
Immigration, Employment Law, General /
22 February 2023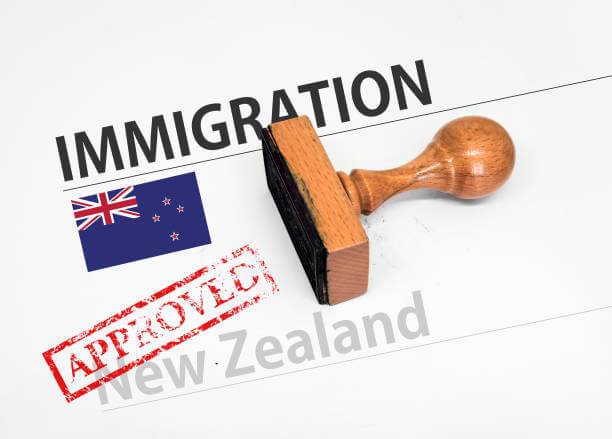 In December 2022, Immigration New Zealand (INZ) announced several anticipated changes to be implemented in 2023. These changes will have both immediate and delayed implications for New Zealand businesses. For this reason, we anticipate the changes will favor the prepared employers.
New Median Wage
From 27 February 2023 onwards, the current median wage will increase from $27.76 to $29.66 for an applicant of an Accredited Employer Work Visa (AEWV). If a migrant worker has applied for a AEWV and is offered employment prior to 27 February 2023, the worker must be paid the at least the current median wage of $27.76.
Any other visa categories with median wage related criteria will also be updated in light of this change.
Wage Exception
In light of the increase to the median wage, the following sectors on the Wage Exception List will also be updated:
Tourism and hospitality – hourly rate will be increased to $28.18 from April 2023.
Construction and Infrastructure – $26.69 per hour on and after 27 February 2023.
Meat processing – $25.51 per hour on and after 27 February 2023.
Seafood processing (onshore) – $25.51 per hour on and after 27 February 2023.
Seasonal Snow and adventure Tourism – $26.69 per hour on and after 27 February 2023.
Green List Additions
INZ have announced that the following professions will be added to the Work to Residence Green List pathway from March 2023:
Civil construction supervisors
Gasfitters
Drain layers
Skilled crane operators
Skilled civil machine operators
Halal slaughterers
Skilled motor mechanics
Skilled telecommunications technicians
All secondary school teachers (in addition to the specialisations already on the Green List)
Primary school teachers
Auditors will also be added to the Straight to Residence Green List pathway from March 2023 onwards. This move closely follows registered nurses, midwives and medical doctors who were added to this pathway in December 2022.
Partner Work Visa
Changes to partner work visas which were set to be implemented in December 2022, have been deferred to April 2023 to make further amendments in light of feedback received.
Minimum Wage
The New Zealand minimum wage will be reviewed this year, with any changes made taking effect from 1 April 2023. An increase in minimum wage will impact employers who employee employees who hold open work visas.
Message for Employers
The new additions to the Green List, particularly the roles included on the tier 2 list, will enable some applicants to be eligible for work experience accumulated from 29 September 2021 onwards. Once INZ releases the details/requirements for these roles, we would suggest contacting our team to arrange a preliminary assessment.
It is anticipated that INZ will release further amendments to address the labour shortages particular industries are experiencing. It is also set to review the Green List in June 2023 in light of the labour shortages.
From 6 February 2023, Chinese travel agencies will be able to open outbound group travel to Chinese citizens to 20 approved countries, including New Zealand. This is positive news for businesses and/or industries that primarily target the Chinese market.
If you are concerned about how any of these anticipated changes may impact your business and/or employees, get in touch with our friendly team.
Disclaimer: We remind you that while this article provides commentary on employment law, health and safety and immigration topics, it should not be used as a substitute for legal or professional advice for specific situations. Please seek legal advice from your lawyer for any questions specific to your workplace.
Back to News and Publications