Webinar: Employment, COVID-19 and Immigration Update
Employment Law, COVID-19, Immigration, General /
13 April 2022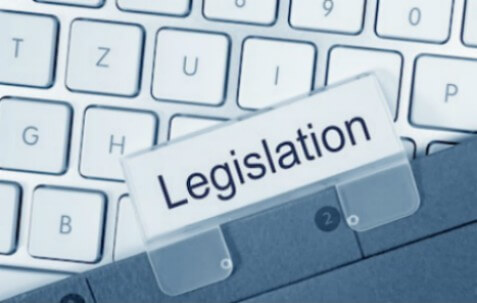 With our ever-changing employment, COVID-19 and immigration requirements, Partners Kate Ashcroft and Naoimh McAllister recently presented a webinar on "Employment, COVID-19 and Immigration" which covered the latest updates and answered FAQs.  We summarise the key points below.
Immigration
The border reopening will bring much anticipated relief to many employers.
Recruitment of overseas workers will help ease tight labour market restrictions. Below are some key updates on relevant visas:
Working Holiday Visa: people granted working holiday visas but who were unable to enter New Zealand have had their visa dates extended. It is important to note people on working holiday visas cannot be offered permanent employment with some visa conditions only allowing employment of up to three months.
Critical Workers Categories: these are employer led applications where the visa is granted on employment. The income criteria for this scheme has been reduced to $84,420 for roles longer than six months (1.5x the median wage).  It is also no longer a requirement to demonstrate that the applicant's skills are not readily obtainable in NZ.
Accredited Employer Work Visa: this will replace the Essential Skills visa and many others. The detailed policy has just been released by Immigration New Zealand.
Retention and recruitment can be difficult in a tight labour market, certainly while it is an employee market. The key is to ensure you are proactive with retention strategies, organisational development and a strong employer brand emphasising your workplace culture.
COVID-19
Omicron has changed requirements for employers as the risk scope has changed. Employers need to review their health and safety risk assessments and vaccine policies for the Omicron context.
To justify mandatory vaccination in the workplace, your risk assessment must prove that the risk of contracting and transmitting COVID-19 at work is higher than it is in the community. WorkSafe is advising that few workplaces will now be able to justify an employer vaccination requirement, outside of those industries where mandates still apply.
Implementing a process and policy for workers reporting they have COVID-19 and giving proof is recommended. It is important to know being a household contact resulting in a worker not being able to work is not considered 'sick leave'. Beware, if workers are permitted to use sick leave when not sick, the could 'double dip' and could claim more sick leave. Leave Support Scheme payments can be used where a worker is isolating as a household contact.
Leave Support Scheme declarations require your workers' personal details which are shared with the government. Employee consent should be in writing. If overlooked, this could raise privacy concerns.
Employment Law Changes
Find out more about employment law changes in our detailed articles below:
Increase in minimum wage to $21.20
Find out more about recent case law developments in our detailed articles below:
Yardley v Minister of Workplace Relations and Safety: The COVID-19 vaccine mandate order was successfully challenged and the Court found the mandate was unjustified. This case has a narrow application and does not impact private sector businesses, who should focus on ensuring risk assessments justify vaccination expectations.
Barry v CI Builders Limited, where a building contractor was held to be an employee.  There is significant financial risk where a business gets it wrong.
WorkSafe v Smoke Control NZ, where a director was held personally liable for health and safety failings, highlighting the importance of officers understanding and meeting due diligence obligations.
Southern Taxis, where directors were found personally liable for unpaid entitlements, despite the business having ceased trading.
Bonus payments and holiday pay cases, covering Metropolitan Glass & Glazing v MBIE about discretionary bonuses, and Tourism Holdings Limited v A Labour Inspector of the MBIE, about what bonus payments need to be included in gross earnings.
What we can help you with?
Ensuring your business meets the criteria for accreditation;
Reviewing your employment agreements to ensure they comply with job check requirements;
Ensuring you are proactive about workforce planning and retention;
Advising on change to or retention of vaccine mandates in your workplace to help prevent personal grievance claims being raised;
Vaccination policies and risk assessment reviews
Reviewing bonus payment arrangements;
Training on company and director obligations; and
Ensuring your people are on the correct contract agreements.
Back to News and Publications