Termination of Migrant Workers – Juggling Immigration and Employment Law Obligations
Immigration /
24 March 2021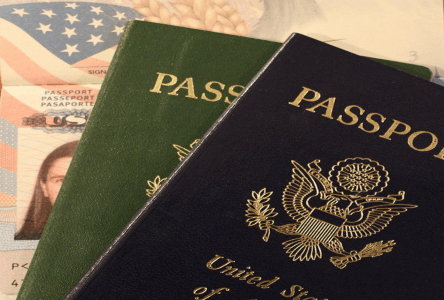 The recent Employment Relations Authority (ERA) decision Dilshaad Gill v Restaurant Brands Limited provides some key learnings for employers supporting their permanent employees with employer-assisted work visas. The case highlights the discord between immigration and employment law and balancing these (sometimes conflicting) obligations.
Case Summary
The applicant, Mr Gill was a permanent employee of Restaurant Brands Limited (RBL) and had been employed by the company from 2017 to 2019.  Mr Gill held a work visa which was due to expire in March 2019.
In November 2018, Mr Gill contacted RBL to request the documents required to support his Essential Skills work visa application.  To support an Essential Skills work visa application, in most instances, the employer must provide Immigration New Zealand with evidence that there are no New Zealand citizens or residents who are suitably qualified/experienced or readily trainable for the role.
RBL advised Mr Gill that it would need undertake its recruitment process, which would commence in January 2019.  Various communications occurred between the parties, and Mr Gill understood that RBL was following a due process in order to support his work visa application.
In February 2019, RBL advised Mr Gill that he was unsuccessful in his application for the role, and that RBL could not support his new visa application.  The job had been offered to a New Zealand citizen who had accepted the position.
The day before Mr Gill's visa was due to expire, RBL contacted Mr Gill again to query whether he had applied for his new visa and requested a copy of his new visa or interim visa before the end of the following day.  RBL stated that they would put through his termination if they did not receive this.
Decision
The ERA found that RBL failed to act as a good employer in all the circumstances for the following reasons:
RBL had failed to assist Gill in application for work visa, but gave impression it was assisting with this process.
RBL failed to be open and communicative with Mr Gill, and should not have advertised position or replaced him until they had a full discussion with Mr Gill and were certain that he had failed to obtain the right to work.
By employing Mr Gill's replacement in February 2019, RBL effectively dismissed Mr Gill. Mr Gill had a right to work until his visa expired in March 2019. RBL's dismissal was pre-emptive and unjustified and took away Mr Gill's opportunity to progress his application.
Mr Gill was disadvantaged and unjustifiably dismissed. RBL was ordered to pay $18,000 for hurt and humiliation.
Message for Employers
Above all, employers must ensure they are clear in their communications with employees throughout immigration processes and consult with affected parties.
It is important for employers to implement correct practices and procedures in order to appropriately manage immigration processes and mitigate potential exposure to the company.  We can assist with providing immigration and employment advice around supporting employees with renewing their work visas, specific requirements, timing considerations, and what to if labour market testing actually shows that a suitable New Zealander is available for the role.
Disclaimer: We remind you that while this article provides commentary on employment law, health and safety and immigration topics, it should not be used as a substitute for legal or professional advice for specific situations. Please seek legal advice from your lawyer for any questions specific to your workplace.
Back to News and Publications