Review announced by Minister Hipkins for the Polytechnic (ITP) Sector
General /
20 February 2019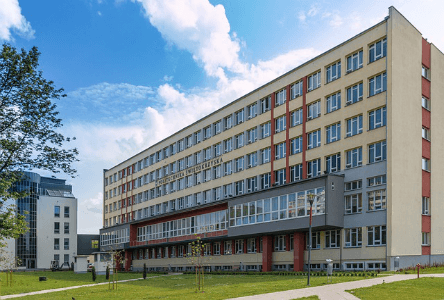 As a member of the SIT Council, Janet Copeland is very concerned about the recent review announced by Minister Hipkins for the Polytechnic (ITP) sector.  Janet is concerned that Minister Hipkins may not have truly considered the practical realities of what he is proposing when he suggests a single institution is best for NZ. Here are some facts about SIT but there will be other parallels with other regional ITP's in NZ such as Otago Polytechnic and EIT:-
The Minister said:
The new institute would create better relationships between the Vocational Education sector and local business and community.

SIT has 45 advisory committees advising on the programmes it offers.  Over 250 members are from the local business, industry and community.  External members chair these committees. Under one ITP there will be 1 advisory committee for a region which could be Otago Southland or larger.
SIT staff and Council are members on many local business, industry and community committees, boards and groups in sports, arts, culture, business, including the Chief Executive playing a major role in the development and implementation of the Southland Regional Strategy
The local community contributed over $7.25M to assist with the establishment of the Zero Fee Scheme
Every year the Southland community contributes over $100,000 in prizes and awards for SIT students

The ITPs are in financial strife and it has to stop:

SIT has never run a deficit
SIT has diversified and responded to address changes in funding models
SIT has not been irresponsible with public money
SIT monitors budgets and expenditure all year round ensuring that we do not spend money we don't have
SIT makes financial contributions of approximately $300,000 every year to community arts cultural and sports events
SIT has significant assets – accommodation apartments and cash reserves ( $36 million ) as well as the normal educational facilities. Under one ITP for NZ these will all be owned by the centre.
ITP students are not achieving good employment outcomes

97% of SIT graduates surveyed (51% response rate) are in employment or further study
Employer feedback about SIT graduates is highly positive
ITP students are dissatisfied with their outcomes/study

94% of SIT students are satisfied with SIT and their programme of study
Students in Invercargill who are eligible for the Governments Fees Free scheme also get an accommodation bursary of $100 per week from SIT. Many SIT graduates finish their studies debt free.
Disclaimer: We remind you that while this article provides commentary on employment law and health and safety topics, it should not be used as a substitute for legal or professional advice for specific situations. Please seek legal advice from your lawyer for any questions specific to your workplace.
Back to News and Publications