Minimum Wage Increase
General /
18 March 2020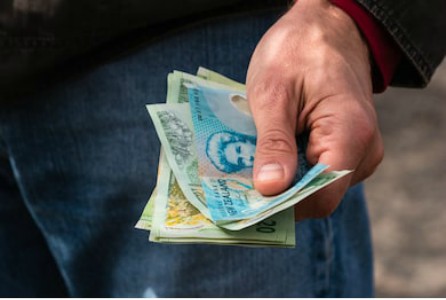 As a part of the Labour and New Zealand First coalition agreement, 1 April 2020 will see a rise in the minimum wage rate, increasing from $17.70 to $18.90 per hour. Those employed on starting-out and training wages will also see increases in their pay, moving from $14.16 to $15.12 per hour, keeping those rates indexed at 80% of the adult minimum wage.
When the latest increases were confirmed on 18 December 2019, Workplace Relations and Safety Minister, the Honourable Iain Lees-Galloway, indicated that the $18.90 rate would provide an extra $48 per week before tax for employees who worked 40 hours on the current minimum wage. At that time, an estimated 242,000 employees were estimated to benefit from a lift in their income.
The 2020 wage increases are the second step in the Government's plan to put in place a $20.00 adult minimum wage by 2021. In December 2019, the Minister advised that with the economy doing well, the Government wanted to make sure that the lowest paid workers also benefited.
That economic outlook has changed. The New Zealand economy now faces significant headwinds due to the COVID-19 outbreak. There have been calls by commentators, including ANZ Bank, to delay the minimum wage increase amid COVID-19 economic pressure. Prime Minister Ardern has quickly ruled that out, advising that part of keeping the economy ticking over is having people continuing to spend and consume.
The potential impact of COVID-19 is still to be fully realised. As a specialist employment, health and safety and investigations practice, our team is well-placed to partner with your business to navigate the requirements of the upcoming minimum wage increases or your business response to COVID-19 more broadly.
Disclaimer:  We remind you that while this article provides commentary on employment law and health and safety topics, it should not be used as a substitute for legal or professional advice for specific situations. Please seek legal advice from your lawyer for any questions specific to your workplace.
Back to News and Publications