Merry Christmas from Copeland Ashcroft
General /
19 December 2022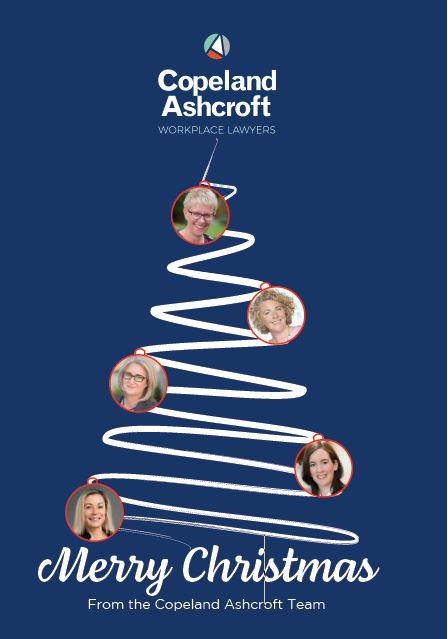 Kate Ashcroft and Christie McGregor, comment on the workplace law year in review and what to expect in 2023 in this month's edition of the Bay Business News.
The Team at Copeland Ashcroft wish you a very Merry Christmas and Happy New Year and would like to thank you for your support during 2022.
Our office is closed for the holidays from Thursday 22 December 2022 until Monday 16 January 2023.
If you require urgent assistance over this time, please call  a member of team as detailed below:
23 and 28  December:  Kate Ashcroft 021 548 856
29  and 30  December: Janet Copeland  027 444 0771
4 and  5 January: Myriam Mitchell 021 405 097
6 and 9  January: Naoimh McAllister 022 013 9455
10 -13 January: Christie McGregor  021 084 14220
Back to News and Publications