Law Blog: Why employers should care about bullying
General /
25 August 2016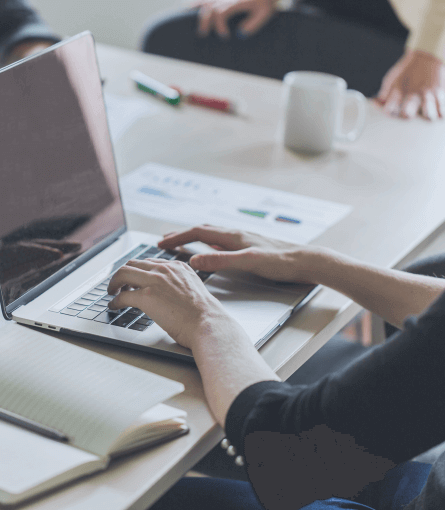 By Lucia Vincent
Bullying hurts. Most know the sting of a hurtful jibe or playful punch.
Being teased as a child forced me to grow a thick skin. I don't wince if someone calls me freckle face any more. But it becomes more sinister when adults are involved; especially at work where many of us spend most of our waking day.
Why should employers care?
Because it pays to. Bullies harm people, productivity and ultimately the bottom line. Like any unidentified hazard, bullies cause casualties before you even know they exist. An employer can no longer pretend that hurt feelings won't cost them financially.
An employee may raise a personal grievance (PG) for unjustified dismissal even if they have resigned because of a bully – an employee forced to resign because their employer failed to take their concerns seriously can claim they have been constructively dismissed. The Labour Court called this the "… wolf of dismissal in the sheep's clothing of resignation." i
A forced resignation could result from an employer behaving in a way that seriously damaged their employee's trust and confidence in them. An employer may undermine an employee's trust by failing to take all practicable steps to ensure their safety at work. ii Think of a situation where an employer fails to follow up a complaint of bullying behaviour causing the employee to become depressed due to work-related stress. Bullying in this sense is hazardous to your employees' health and has to be dealt with under the Health and Safety in Employment Act 1992.
Bullying or just plain rude?
Forgetting to wish your workmate "Happy Birthday" or providing constructive criticism about an employee's performance are unlikely to meet the threshold in the absence of something more calculated or unfair. The Employment Relations Authority has accepted that bullying is behaviour that is:
… repeated and carried out with a desire to gain power or exert dominance and an intention to cause fear and distress. This behaviour usually includes elements of personal denigration and disdain of the person subject to it. It is intended to control the behaviour or actions of its target in particular ways. iii
Isolated incidents of rudeness are unlikely to support a constructive dismissal claim. The Labour Court stated: … the law does not compel parties to a contract to do more than perform it and it does not require them to perform it politely, nor is this Court empowered to enforce courtesy in the workplace, no matter how desirable in that environment that quality undoubtedly is.
Not my problem?
Clearly an employer is responsible if they bully an employee directly. But an employer is also responsible for the actions of an employee who has authority over another (such as a manager). iv An employer must also ensure that members of the public and independent contractors do not create a hazardous working environment for their staff.
Managers with a domineering, blunt and abrupt management style shouldn't assume staff can bat it back to avoid their obligations either. It is not acceptable for a manager to expect an employee to "sling it back" even if other staff do, to keep an aggressive exchange even. v
This is especially so if a manager goes beyond generally accepted management norms. Similarly, an employer may not be justified in readily accepting a resignation where an employee faces difficulty dealing with a well known hazard that the employer has failed to provide training on – like the aggressive dogs that Power Meter Readers might face. vi
The risk of bullying from the public can also pose a risk worth remedying. For example, Council employees have been held to have reasonably objected to wearing name badges that displayed their surnames due to their concern that displaying their surnames could enable disgruntled members of the public to track them down to their home address and confront them. vii In the case referred to, the Employment Court accepted that:
It was not being unduly alarmist to accept that there is a reasonable possibility that they could be subjected to violence or harassment at home as a result of being identified at work by a hostile member of the public. viii
Removing surnames from badges amounted to an "entirely practicable" step for the employer to take; the requirement to wear badges with surnames, unreasonable. ix
Dealing with it
Increase awareness of the problem posed by bullies in the workplace. Employers should start by checking that a robust and realistic policy on bullying is in place, changes consulted on, its contents regularly reviewed and that managers apply it consistently.
Clearly identify bullying as a hazard and aim to establish a culture that treats complaints seriously and encourages employees to report concerning behaviour – whether as a witness, victim or a bully. Employers shouldn't wait until a serious problem arises before putting in place systems to deal with it.
References: i At 803, New Zealand Woollen Workers IUOW v Distinctive Knitwear New Zealand Ltd (1990) ERNZ Sel Cas 791. ii Section 6, Health and Safety in Employment Act 1992. iii At 49, Menelda v Publicis Mojo Ltd [2007] NZERA Auckland AA403/07. iv Section 103(2) Employment Relations Act 2000 v See Edmonds v Attorney General [1998] 1 ERNZ 1 vi Auckland Electric Power Board v Auckland Provincial District Local Authorities Officers Industrial Union Of Workers (Inc) [1994] 1 ERNZ 168. vii Makeham v New Plymouth District Council [2005] ERNZ 49. viii Ibid, at 33. ix Ibid, at 40.
Disclaimer
We remind you that while this article provides commentary on employment law topics, it should not be used as a substitute for legal or professional advice for specific situations. Please seek guidance from your employment lawyer for any questions specific to your workplace.
First published in The Otago Daily Times – 3 December 2012
http://www.odt.co.nz/news/business/237569/law-blog-why-employers-should-care-about-bullying
Back to News and Publications