Law Blog: Pay properly for public holidays?
General /
25 September 2016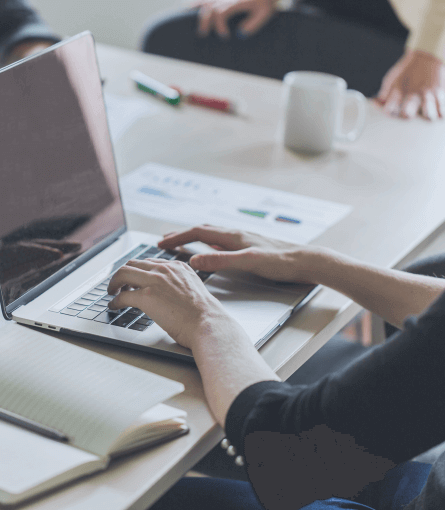 By Lucia Vincent
Paying properly for public holidays beats paying penalties if you don't, writes employment lawyer Lucia Vincent.
Many employees watch what they are paid closely and payments for public holidays are no exception.
Employees are likely to ask questions if they suspect they've been short-changed. An employer should recognise and understand what employees are entitled to when they work on public holidays if they are to avoid the embarrassment and cost of getting it wrong.
What Public Holidays?
New Zealand recognises 11 public holidays each year including upcoming ANZAC Day on Thursday 25 April 2013. Parliament designated this date to commemorate that New Zealand servicemen and servicewomen gave their lives for their country. 1 Generally you must observe this day and other public holidays on the date they fall unless an exception applies.
Since 1 April 2011 you can agree to observe public holidays on different days if a written agreement identifies which public holiday is being transferred and the new calendar date it is being transferred to (or an "identifiable" day such as Easter Tuesday). But the new date can't be another public holiday and must be a normal working day for the employee. 2 For example, if an employee normally works Thursdays, you could agree to transfer this year's ANZAC Day to the following Thursday.
In any lawful exchange, entitlements transfer fully to the new day. But an employer can't do it solely to avoid obligations or if it reduces the total number of paid public holidays an employee otherwise gets. If all that swapping seems a bit much – an employer can promulgate a policy prohibiting exchanges. 3
Payments
Employers may have to pay staff even if they don't work. 4 Using next week as an example, an employee who normally works on a Thursday will be entitled to their normal pay for ANZAC Day even if they don't work. But if they do work, they get their normal pay, plus half that amount again, for the hours they actually work. They also get an alternative holiday (commonly called a day in lieu) to take later on. 5
An employee who doesn't normally work on a Thursday will only become entitled to be paid if they actually work. Then they get their normal pay, plus half that amount again, for hours they actually work.
Drilling down, normal pay means the employee's relevant or average daily pay for the public holiday. 6 Relevant daily pay means the amount of pay an employee would have received had they worked. It includes regular payments like commission and overtime rates if the employee would have received them had they worked. So if an employee normally works and is paid for 10 hours on a Thursday – this is what they should be paid for.
If an employee's daily pay varies within the pay period relating to the public holiday (or if its not possible or practicable to calculate the relevant daily pay), then an employer can use a daily average of the employee's gross earnings for the previous 52 calendar weeks.
Would or wouldn't
Not sure if your staff would've worked? Try to reach agreement after considering the employment agreement and work patterns. It doesn't matter whether an employee is casual, fixed term or permanent – always ask whether "but for" the day being a public holiday, the employee would have worked. 7 The answer to this question requires you to look at your specific situation and staff. 8
In Progressive Meats Limited v Meat and Related Trades Workers Union of Aotearoa Inc (2008) 5 NZELR 219 the Employment Court considered whether staff should be paid for a public holiday. Unlike many meat processing plants the employer did not operate a seasonal shutdown but tried to provide full time continuous work for staff throughout the year. Due to fluctuations in both supply of stock and demand for production, the company compressed and expanded working weeks on notice to affected employees, to cope.
During the week when Queen's Birthday fell, the low season and generally shorter weeks were being worked. It was not uncommon for the company to process on only 3 days enabling staff to enjoy a long weekend that included Mondays. Staff would however expect to work on a Monday unless advised otherwise, which the employer did the week prior to Queens Birthday.
The Court held that whether or not the Monday in question was a public holiday, it was unlikely that the plant would have been processing that day. Work patterns at that time of year supported the company's claim that work would not have been offered to staff that day even if it was a public holiday. Staff were not entitled to be paid. 9
Minimum rights
The Holidays Act 2003 sets a minimum standard. An employer can provide better but not inferior conditions – even if the employee agrees to it. 10 A box of beer or generous bonus, although quite likely to be welcome, simply won't help if you haven't paid for public holidays properly.
An employee, Union, representative or Labour Inspector can take action to recover minimum entitlements. 11 An Inspector can decide a dispute about public holiday payments after discussing it with parties 12 and could claim a penalty against an employer of up to $20,000 where an employer failed to pay for public holidays properly. 13 In addition, interest 14 and costs may be awarded by the Employment Relations Authority against an employer at fault. Failures to rectify any shortfall brought to the employer's attention by an employee may also lead to a personal grievance claim.
Mondayising
We already observe public holidays over Christmas and New Year on the following Monday or Tuesday if an employee doesn't normally work during weekends (also known as "mondayising"). 15 A Member's Bill recently passed its final reading in Parliament so that we will now also observe ANZAC Day and Waitangi Day on the following Monday if they fall during the weekend. 16
Knowledge is key
Whether you will or won't work on ANZAC Day, make sure you know when and what your employees are entitled to. Some staff won't be entitled to anything but you need to know why not and answer any questions in a way that you and they understand. Paying properly for public holidays beats paying penalties if you don't.
1. Section 2 ANZAC Day Act 1966. Unless a Sunday, we observe ANZAC day until 1pm. The Shop Trading Hours Act Repeal Act 1990 requires all shops to be closed until then, unless a shop is providing goods that the public might reasonably need to buy (such as petrol or certain foods) or falls within another exception (such as a pharmacies or art galleries). Shops risk a fine of up to $1,000 if they open in breach of this. 2  Section 44B Holidays Act 2003. You can also agree to redefine a public holiday to an alternative 24 hour period if the employee works a shift covering at least some time in a public holiday and that extends across midnight (section 44B Holidays Act 2003) 3. Section 44C Holidays Act 2003 4. Section 49 Holidays Act 2003 5. Section 40, 56 Holidays Act 2003 6. Sections 9-9A Holidays Act 2003 7. 44, BW Murdoch Ltd v Horn [2008] ERNZ 38 8. Section 12 Holidays Act 2003 9. 36-42, Progressive Meats Limited v Meat and Related Trades Workers Union of Aotearoa Inc (2008) 5 NZELR 219 10. Section 6 Holidays Act 2003 11. Section 74 Holidays Act 2003 12. This would at least require the Labour Inspector to discuss the matter with the relevant employer and employee, and give both an opportunity to comment on what the Inspector proposes to consider in making the determination (Section 80, Holidays Act 2003)
Disclaimer
We remind you that while this article provides commentary on employment law topics, it should not be used as a substitute for legal or professional advice for specific situations. Please seek guidance from your employment lawyer for any questions specific to your workplace.
First published in The Otago Daily Times – 19 April 2013
http://www.odt.co.nz/news/business/253664/employment-law-blog-paying-public-holidays
Back to News and Publications