Last Chance For Migrant Workers – Median Wage Increase & Other Policy Updates
Immigration /
18 June 2021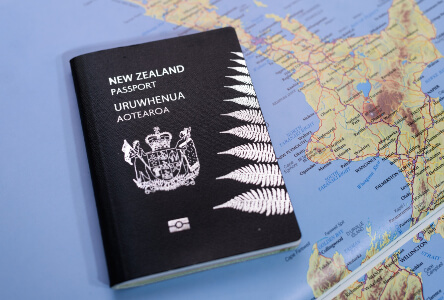 On 11 June 2021, Immigration New Zealand (INZ) updated its Immigration Operational Manual.
Median Wage Increase to $27.00 per hour
We now have a set date for INZ's much anticipated median wage increase.  From 19 July 2021, INZ's median wage setting will increase to $27.00 per hour.
For Essential Skills work visa holders paid between $25.50 – $26.99 per hour, this change is significant.  These individuals are currently eligible to be granted three year work visa, tied to their employer. However, from 19 July 2021, their Essential Skills work visas would be granted for a maximum duration of only 12 months.
We recommend employers urgently review the status of staff on Essential Skills work visas and consider whether to support these employees with a work visa extension prior to the 19 July 2021 deadline.
Other Policy Updates
We highlight INZ's recent additional policy updates below:
Essential Skills work visas

Effective from 9 June 2021, migrant workers paid below the median wage (currently $25.50 per hour) will be granted a visa for up to 12 months, an increase from a maximum duration of 6 months.
The stand-down period for migrant workers paid below the median wage will be further postponed until July 2022.

Working Holiday Visas and Supplementary Seasonal Employment (SSE) work visas

Working Holiday visas and SSE work visas due to expire between 21 June 2021 and 31 December 2021 will be extended for another six months.
Current SSE visa holders will be given open work rights, allowing them to work in any sector.

Skilled Migrant Category resident visa

On 19 July 2021, INZ's median wage setting for skilled employment will increase to $27.00 per hour from 19 July 2021. This may affect an applicant's eligibility to claim points for skilled employment.
Other Critical Worker work visas

A border exemption will be introduced to allow up to 150 Dairy Herd Managers, 50 Dairy Farm Workers, and 50 veterinarians to enter and work New Zealand.
What we can do for your business
Our team can assist with each providing immigration advice and preparing visa applications.  We have fixed prices for immigration support.
We are running an Immigration for Employers 101 workshop for a fixed price which can be done in person or virtually. The workshop is tailored to the employer's region and industry, to ensure the guidance is all relevant.
Please do not hesitate to contact us if you have questions, or would like assistance.
Disclaimer:  We remind you that while this article provides commentary on employment law topics, it should not be used as a substitute for legal or professional advice for specific situations.  Please seek guidance from your employment lawyer for any questions specific to your workplace.
Back to News and Publications