Immigration's Broader Border Powers – COVID-19 Immigration Powers Extended
Immigration /
27 May 2021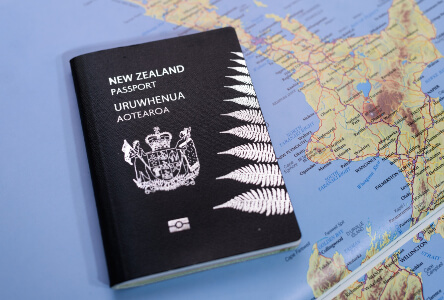 On 10 May 2021, the Immigration (COVID-19 Response) Amendment Act 2021 was enacted, extending the Government's temporary powers relating to visas in response to COVID-19 outbreak until 15 May 2023.
It also extends the maximum duration of a suspension in the temporary entry class visa applications for most offshore people until 6 August 2021.
Individuals who meet the border exemption criteria, or who are in a quarantine-free travel zone are not affected by the suspensions.
New Zealand Government Announces "Immigration Reset"
On 17 May 2021, the Government announced an "Immigration Reset" and future plans to change immigration management, focusing on temporary workers, partner's work rights and residence under the Skilled Migrant Category, including advice that:
Changes will be introduced to reduce reliance on "low-skilled" temporary visa workers.
Sectors which rely on migrant labour (including tourism and the primary industries) will be scrutinised with a focus on lifting standards and encouraging innovation.
A review of the Skilled Migrant Category residence scheme will take place.
There are no current plans to change Specific Purpose, short-term business or visitor visas, Working Holiday schemes, non-partnership family and humanitarian categories.
A whole-of government enforcement response is being taken to tackle migrant exploitation.
The Government will continue to look for more options for border exception to accelerate COVID-19 recovery in New Zealand. A new initiative will target high value international investment to New Zealand, allowing over 200 people within international investment interests to travel to New Zealand over the next 12 months.
While the vaccine roll outs are incomplete, the number of countries New Zealand can safely open to will be limited.
What we can do for your business
Our team can assist with work related immigration queries and advise of fixed prices for immigration support.
We are running an Immigration for Employers 101 training for a fixed price which can be done in person or virtually. The training is tailored to the employer's region and industry, to ensure the guidance is all relevant.
Disclaimer: We remind you that while this article provides commentary on employment law, health and safety and immigration topics, it should not be used as a substitute for legal or professional advice for specific situations. Please seek legal advice from your lawyer for any questions specific to your workplace.
Back to News and Publications