Immigration: Travel To New Zealand For Australian Citizens And Residents
Immigration /
25 August 2021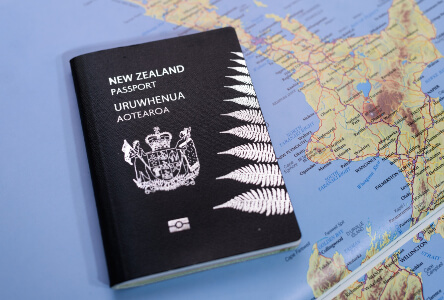 Immigration New Zealand has recently announced changes to its policy to simplify and streamline the process for Australian citizens and permanent residents travelling to New Zealand while border restrictions remain in place.
Australians who have a critical purpose reason to travel to New Zealand, but are not otherwise exempt from border restrictions are no longer required to obtain a Critical Purpose visitor visa. Instead, they may submit a Request to Travel to New Zealand.  If successful, they would receive an Invitation to Apply, and a New Zealand resident class visa would be granted to them upon arrival at the New Zealand border.
A new border exemption has been introduced for Australians who are seeking to return to Australia, and have limited options for travel. It allows up to 30 Australians per month to travel through New Zealand and complete Managed Isolation and Quarantine. This exemption is currently in place until the end of 2021.
What we can do for your business
Our team can assist with each providing immigration advice and preparing visa applications.  We have fixed prices for immigration support.
We are running an Immigration for Employers 101 workshop for a fixed price which can be done in person or virtually. The workshop is tailored to the employer's region and industry, to ensure relevant guidance.
Please do not hesitate to contact us if you have questions or would like assistance.
Disclaimer: We remind you that while this article provides commentary on employment law, health and safety and immigration topics, it should not be used as a substitute for legal or professional advice for specific situations. Please seek legal advice from your lawyer for any questions specific to your workplace.
Back to News and Publications