Immigration and Visa requirements during COVID-19
General /
24 April 2020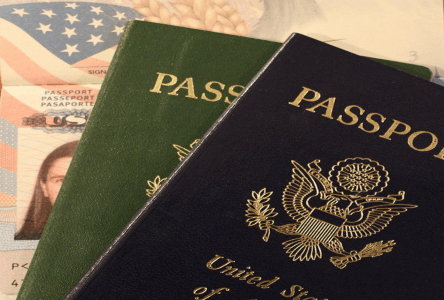 Many workplaces with migrant workers have been left to navigate immigration and visa issues during the Covid-19 lockdown period. Employees have been stranded outside of New Zealand, stuck in their home country and unable to enter our borders. Those in New Zealand have been in lockdown, mostly unable to work, left in difficult financial positions and unable to return to their home country.
Helpfully, Immigration New Zealand (INZ) has recently provided some clarity and guidance around entering New Zealand's borders for exceptional circumstances and relaxed some visa conditions.
Exception to New Zealand's border closure for exceptional circumstances
INZ has put a process in place for individuals who are not a citizen or resident of New Zealand seeking an exception to the border closure for exceptional circumstances, including for:
Health and other essential workers;
Citizens of Samoa and Tonga for essential travel to New Zealand;
Visitor, student or work visa holders who normally live in New Zealand, and who are the partner or dependent of a temporary work or student visa holder who is currently in New Zealand; and
Humanitarian reasons.
Anyone outside New Zealand who think they are eligible, can make a request to INZ. If successful, the person will be asked to apply for a visitor visa, or to make variations to their existing visa, which will allow them to travel.
If family members are not residents or citizens of New Zealand, they too can make a request to INZ to travel.
Who are essential health workers?
The government has identified an essential health worker as a current or new employee with a signed offer of employment from one from one of the listed agencies and who has a commencement date from March to June 2020.
An employee will also need to hold an acceptable key clinical or non-clinical position working in the following:
A District Health Board;
The New Zealand Blood Service;
Hospice or palliative care;
A primary care practice such as urgent care or a medical or healthcare centre;
Aged residential care, respite or continuing care facility.
Visa extensions and flexibility
Migrant workers who were still in New Zealand as at 2 April 2020 holding a work, student, visitor, limited or interim visa with an expiry date of 2 April 2020 – 9 July 2020 will automatically have their visa extended until 25 September 2020.
Changes have also been made to temporary work visas (for employees from essential services only) to ensure we have the critical workers which are required during this time. Any visa applications for key roles necessary to the health response in New Zealand will be prioritised.
For those people who currently hold the lower skilled Essential Skills visa and have worked in New Zealand for three years, now have an additional 12-month period, before they will be required to leave New Zealand. This will assist existing workforces during this critical time.
There has also been a relaxing of visa restrictions around hours of work for:
Work visa holders already employed in essential service roles;
Supermarket employees on a student visa; and
International students employed in essential services such as healthcare roles.
We recommend seeking further advice for individual circumstances around how to balance immigration requirements against employment law and the Government's guidelines during the Covid-19 pandemic. For further information, please contact our Team.
Disclaimer:  We remind you that while this article provides commentary on employment law and health and safety topics, it should not be used as a substitute for legal or professional advice for specific situations.  Please seek legal advice from your lawyer for any questions specific to your workplace.
Back to News and Publications