Immigration: Accreditation Changes Delayed and Visas Extended
Immigration /
21 July 2021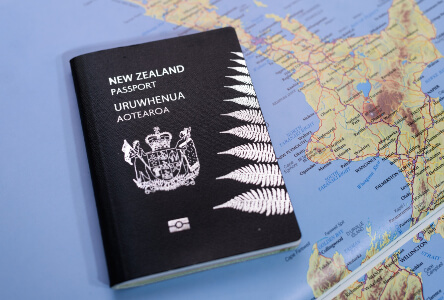 Following recent employer protests and strong pushback to visa and accreditation changes, Immigration New Zealand (INZ) has announced:
it will delay plans to introduce compulsory employer accreditation until mid-2022; and
the introduction of a new visa category – the Migrant Exploitation Protection Work Visa (MEPV).The MEPV allows migrant workers holding an employer-specific work visa to leave their job quickly while the exploitation being investigated. Before applying for the visa, the migrant worker must have made a report of exploitation to MBIE, and the report has been assessed that as credible.
Essential Skills Wok Visa changes
In addition, on 19 July 2021, the following changes were introduced:
Median wage went up to $27.00 per hour;
Individuals who are paid below median wage will now be granted a work visa lasting 24 months (previously 12 months);
Individuals will not have to provide medical or police certificates if they have already provided these to INZ previously;
If their essential skills work visa is due to expire and a migrant worker is not changing role, employer or location then the employer is not required to meet the labour market test requirements to advertise the role or engage with Work and Income.
Labour market testing will still need to be undertaken for vacant role or where the worker is changing their location.
What we can do for your business
Our team can assist with each providing immigration advice and preparing visa applications.  We have fixed prices for immigration support.
We are running an Immigration for Employers 101 workshop for a fixed price which can be done in person or virtually. The workshop is tailored to the employer's region and industry, to ensure relevant guidance.
Please do not hesitate to contact us if you have questions or would like assistance.
Disclaimer: We remind you that while this article provides commentary on employment law, health and safety and immigration topics, it should not be used as a substitute for legal or professional advice for specific situations. Please seek legal advice from your lawyer for any questions specific to your workplace.
Back to News and Publications