How Robust Are Your Recruitment Processes?
General /
25 July 2015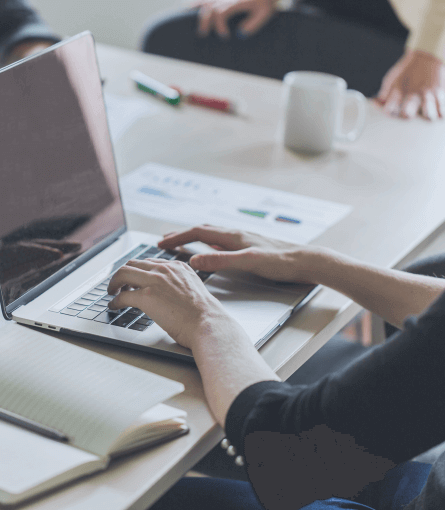 A recent Human Rights Tribunal decision has highlighted the importance of following a fair and proper recruitment process. The Tribunal has ordered a number of relevant documents be disclosed to an unsuccessful job applicant who has claimed he was discriminated against by reason of age.
Background facts
Mr Waters applied for two positions with Alpine Energy in January 2012. Mr Waters was interviewed by Alpine Energy for the position of Maintenance Engineer but was informed he was unsuccessful for the position of Engineering Officer. After the interview Mr Waters was informed that Alpine Energy had not received the level of interest hoped for this position, and they had handed the recruitment over to a recruitment agency to assist going forward. The agency made a number of candidate recommendations to Alpine Energy which did not include Mr Waters.  Subsequently Mr Waters was not chosen for the position.
Mr Waters claimed that he did not get either position before he had been discriminated by reason of age. Mr Waters commenced proceedings under the Human Rights Act 1993 alleging age discrimination. Alpine Energy denies the allegations made by Mr Waters that age or employment status were relevant to its consideration of the application by Mr Waters.
Access to the successful applicants' information
Mr Waters requested a large number of documents from Alpine Energy to support his discrimination claim. The hearing on 10 February 2014 was to determine whether Mr Waters could have access to these documents.
Mr Waters requested the CV's of the successful applicants with personal information redacted as well as other documents including information relating to the experience and previous employment history of those applicants. Mr Waters also requested whether the successful applicants were interviewed, whether referee checks were carried out, and asked for  a 'candidate summary' for both positions.
His reasoning for this request was because "they might assist in establishing, albeit indirectly, that the "record" shows that persons of younger age, with lesser skills, lesser qualifications, lesser direct experience and lesser time engaged in similar work or in similar position were considered more favourably and were ultimately successful in being appointed to the two advertised positions."
Alpine Energy maintained that the documents being requested were not discoverable and could not be released to Mr Waters. Alpine Energy claimed that these documents were confidential and that a number of the documents had been destroyed.
Tribunal concludes the information is relevant and discoverable
The Tribunal stated that the relevant legislation is not dependent on the expectation of the person who made the communication e.g., the expectation that a record of a reference remain confidential. They also stated that the focus of the legislation is on public, not private interests. The Tribunal acknowledges the "public interest in preventing discriminatory conduct being hidden behind a clock of "confidentiality".
The Tribunal ordered that the employer disclose the CV, application, employment history, listed qualifications, experience and other information relating to the applicants who were appointed to the positions of Engineering Officer and Maintenance Engineer.
Implications for you
The determination of the Tribunal has wide reaching implications for employers and job seekers. Be aware of what you can and cannot consider when it comes to hiring. For example you cannot discriminate based on sexual orientation, gender, family status or age. However tempting as it may be to ask questions about family status and age, we advise against this. The Tribunal has shown that it considers there is a public interest in preventing discrimination and documents relating to recruitment will be disclosed; any flaws in the process are therefore likely to be identified.
Disclaimer:  We remind you that while this article provides commentary on employment law topics, it should not be used as a substitute for legal or professional advice for specific situations.  Please seek guidance from your employment lawyer for any questions specific to your workplace.
Back to News and Publications