How Far will WorkSafe Go?
Health and Safety, General /
21 July 2022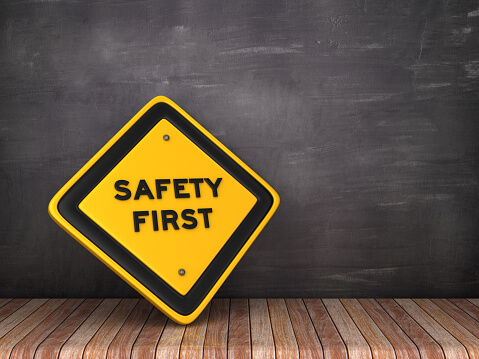 Over recent years we have seen WorkSafe's prosecution approach shift, including by their focus on small business owners and expanding the reach of health and safety obligations to previously unlikely parties.
These unprecedented cases continue to create new health and safety law, providing insight to WorkSafe's focus, and opportunities for learning and changing the approach to health and safety management by business.
Small business owners  
There have been few prosecutions of officers of larger businesses in New Zealand, and our recent article highlighted common failings by officers and what we can learn from these cases which involve small business owners.
WorkSafe's focus on small business is likely occurring because small businesses owners are more involved in the day-to-day operations of their business and have more oversight of health and safety than in larger corporate structures. Where health and safety practices are lacking in these organisations it is relatively easy for WorkSafe to hold small business owners accountable with successful prosecution.
Expanding reach of health and safety obligations
Recent WorkSafe prosecutions also show that WorkSafe is holding accountable PCBUs who provide services to the public or are at arm's length from operations, especially following the Whakaari White Island tragedies
In a rare move, WorkSafe laid charges (subsequently dismissed by the District Court) alleging that NEMA had failed to adequately communicate the risk posed to the public by volcanic activity on Whakaari, and to consult, co-operate, and coordinate with other PCBUs including the Institute of Geological and Nuclear Sciences about the implications of that volcanic activity.
The NEMA case was unusual in that is considered the duties that a PCBU may have to the general public, where those members of the public were far removed from NEMA's own workplace.
Another example relating to Whakaari was the successful prosecution of Inflight Charters, a third party tour seller, for ensuring the health and safety of its customers, despite that it had no customers on the island at the time of the eruption and did not operate the tours itself.
Most recently, WorkSafe has laid charges against the New Zealand Police relating to the death of a senior gang member, who was found unresponsive in police custody at the Auckland Central police station in June 2021.
Message for employers
Given the expanding reach of WorkSafe and willingness to pursue health and safety failings in areas it may traditionally not have taken an interest, it is increasingly important that employers are aware of and compliant with health and safety obligations.
This starts at governance level, and training to understand what this means for your business is recommended.
To assist officers to understand and meet your obligations, we can help with the following:
Board support and governance advice
Regular case law updates
In house training
Health and safety GAPs analysis
Fixed price policies
For more information on these services click here or email admin@copelandashcroft.co.nz
Disclaimer: We remind you that while this article provides commentary on employment law, health and safety and immigration topics, it should not be used as a substitute for legal or professional advice for specific situations. Please seek legal advice from your lawyer for any questions specific to your workplace.
Back to News and Publications