How can employers operate under COVID-19 Alert Level 2?
General /
12 May 2020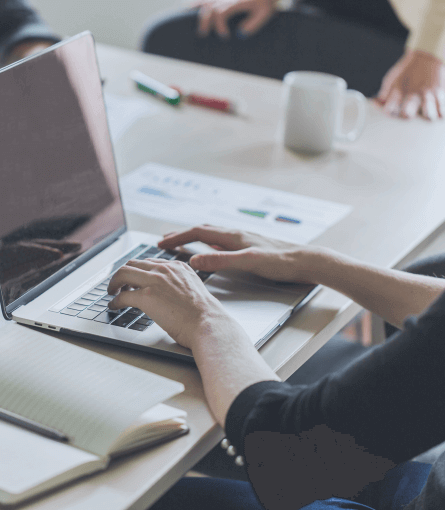 With yesterday's Government announcement confirming when New Zealand will shift to Alert Level 2, employers should be thinking about how they can operate safely under the Level 2 restrictions. As we enter Level 2 in stages, employers should take this time to ensure strategies are in place to manage the business and employees, so they can operate safely.
What does Level 2 look like for businesses and workers?
Businesses can expect the requirement to operate safely to continue and the Government has said to in order to operate safely, you must:
Comply with the general Alert Level 2 requirements including on limits on gatherings;
Meet the appropriate public health requirements for their workplace; and
Fulfil all other health and safety obligations
The Government continues to encourage businesses to use alternative ways of working. This could mean businesses allow employees to continue working from home, if this arrangement still meets the needs of the business. Level 2 will allow business premises to open for both staff and customers and services are also able to be provided on customer premises e.g. in customers' homes.
Businesses will need to specifically consider whether "at risk" employees can return to the workplace, including with additional safety measures to protect them.  We await guidance on support for businesses with at risk employees during Alert Level 2.  We discussed measures under Alert Level 3 here.
What health and safety measures should businesses be taking?
Businesses should also continue to meet their health and safety obligations and remain focused on key risk management, considering extra measures needed on this front, with a return to workplaces after time away and with different ways of working in place potentially creating new risks. It is important for businesses to have discussions with workers about these measures and how they will practically work, so everyone has the same understanding on how to operate safely going forward.
WorkSafe has released industry specific guidance to provide businesses with additional information for Level 2 operations. WorkSafe lists key considerations for returning to work under Level 2 as follows:
Will you have the right people with the right skills to operate safely? This could be affected by having some workers unavailable to work or needing to use different team rostering arrangements.
Will you need to clean or ensure appropriate hygiene arrangements before occupying work spaces?
Will there be maintenance required for machinery and tools that haven't been used for weeks? For example, vehicles' warrants of fitness may have expired, or equipment may require a new compliance certificate or servicing.
When did you last have your ventilation system or air-conditioning checked? Are you confident that it is working efficiently? Now is a good time to schedule cleaning and maintenance.
What else needs to be done at work before you can safely restart all or part of your operations?
Businesses should consider what additional health and safety steps are needed to resume operations, including for example:
physical distancing;
contact tracing;
not having groups larger than 10 people;
maintain a two hour time limit for groups to be on your premises
frequent cleaning and sanitising of shared surfaces;
promoting increased handwashing and hygiene practices;
additional PPE requirements; and
requiring anyone (including visitors, customers, contractors and employees) with COVID-19 symptoms to stay away from the workplace.
Message for Employers
We remind you that your employment law obligations continue recommend seeking advice about any practical issues that arise with your employees returning to work.  We also recommend seeking to reassure employees as to what action you are taking to work safely, by advising and engaging with them on what this will involve.
Our offer of fixed price policies is available as adjusted for Level 2 until Friday, 22 May 2020.  Our team is able to assist with any queries.
Disclaimer: We remind you that while this article provides commentary on employment law and health and safety topics, it should not be used as a substitute for legal or professional advice for specific situations. Please seek legal advice from your lawyer for any questions specific to your workplace.
Back to News and Publications