Health & Safety Reform Bill passed in NZ Parliament
General /
25 April 2016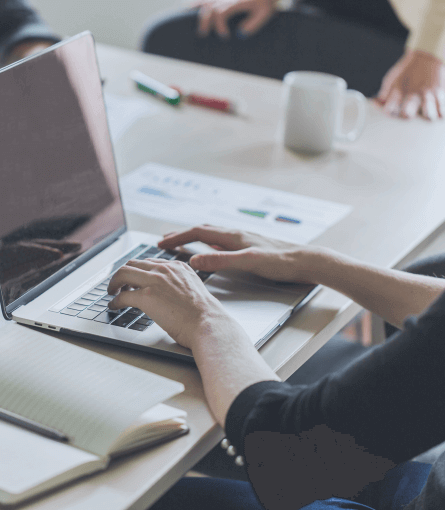 The Health and Safety Reform Bill passed its final reading in New Zealand Parliament on Thursday, August 28, 2015. As a result, a new Health and Safety at Work Act will come into force on the 4th April 2016.
It is the first significant reform of New Zealand's health and safety legislation in 20 years.
Prior to the law coming into force in 2016, WorkSafe New Zealand has assured that it will provide additional information over the next months for businesses and employees. The current Health and Safety in Employment Act 1992 will remain in force until the new Bill becomes law.
The Bill is the first significant reform of New Zealand's health and safety laws in 20 years and addresses the recommendations of the Independent Taskforce on Workplace Health and Safety.
The Health and Safety Reform Bill was created by the Transport and Industrial Relations Committee appointed by Parliament to review the Health and Safety in Employment Act 1992 and the Machinery Act 1950. The focus was on revising the existing health and safety guidelines in order to make New Zealand "a safer place to work".
Definitions of "high risk" vs low risk industries
One of the amendments to the Bill will make small businesses in lower-risk industries (with fewer than 20 employees), exempt from requirements to elect health and safety representatives or a health committee whereas those businesses in "higher risk" industries (with fewer than 20 employees), will have to elect health and safety representatives.
There was some initial confusion regarding how the Government would define "high" and "low risk" industries. It has now defined "high risk" as those sectors which have had over 25 fatalities for every 100,000 workers in the last 7 years, since 2008. Also included are industries that had seen 25 serious injuries per 1000 workers or where there was a risk of a catastrophic event causing multiple deaths.
According to these guidelines, most farms would be considered "low risk" industries. Worksafe New Zealand announced there were 108 fatalities in agriculture since 2010, with 12 already in 2015. The statistics released show that quad bike deaths accounted for just under 25% of all the fatalities in the last 5 years.
Workplace Relations Minister Simon Woodhouse acknowledged that although most farms would be labeled as "low risk", that they were still dangerous places to work and that the use of quad bikes specifically would be under review:
"Too many people are injured on farms. A large number of serious accidents and fatalities are from quad bike accidents, and the government is undertaking specific work to address quad bikes – including setting up an industry-led review of quad bike safety."
Farmers' liabilities lowered and farm house is not a work place
The reformed Bill also addresses concerns by farmers who were previously held liable for accidents on their land by recreational users such as trampers and hunters. The revisions in the new Bill mean that a farmer's responsibility and duty would not apply to recreational users coming onto their farm land – except when work is being carried out in that particular part of the farm at the time.
According to the new Bill, the farm house is no longer considered a workplace (rather it is viewed as a 'family home') and as such is exempt from health and safety regulations. A new amendment also changes the definition of "workplace" in relation to farm buildings to areas that are in the immediate vicinity, as well as any part of the farm on which farm work was being carried out.
A supplementary order paper addressing the time allowed to take up private prosecution against an employer was submitted by the Maori Party. This will extend the length of the maximum period allowed for en employee to prosecute an employer, to two years and three months.
Other changes outlined in the Bill regard definitions around the roles of volunteers and PCBUs (Persons Conducting a Business or Undertaking) in organisations as well the addressing the involvement of workers in making provisions regarding health and safety at their work place (please see below for a detailed review of the reforms).
Overview of the proposed changes of the new Health and Safety at Work Act:
Worker engagement and participation
The most significant change here relates to small businesses (with fewer than 20 employees), operating in low risk sectors*, being exempt of appointing a health and safety officer or committee i.e. it is not mandatory, even if it is requested by workers.
However, the Bill strengthens the existing requirements for worker engagement and participation in health and safety matters – whereby workers are empowered to intervene when they see an unsafe situation and are challenged to consider health & safety risks in all work-related matters.
All other employers (including small businesses in high-risk sectors), will still have to hold an election for a health and safety representative when requested.
(*The new regulations will outline which high risk sectors would be subject to this requirement for small businesses).
Multiple Persons Conducting a Business or Undertaking (PCBUs)
The changes specify that the duty to consult, cooperate and coordinate activities sits with the Persons Conducting a Business or Undertaking (PCBU) i.e. not with all duty holders and multiple PCBUs operating on shared premises must coordinate health and safety activities where these overlap.
In the proposed Bill, a duty holder's obligations to manage the health and safety risks are limited to doing what is in their ability(*) to control and manage, along with what is reasonably practicable for them to do in order to manage risk in the work place.
Under the new ruling, Courts will have to consider harm (both actual and potential) and death caused by a breach of duty in their sentencing. It is still unclear what could happen as a result of this.
(* Previous wording in the Bill referred to a duty holder's "capacity" to mitigate risks)
The duty of officers
Under the revised Bill, the officer's duty will apply only to employees who have a very senior governance role in the organisation – a role that allows them to exercise significant influence over the management of the business (e.g. a chief executive of the company or high level manager).
The wording in the reformed Bill also makes it very clear that officers must/can only do what is within their ability to influence and control, when managing risks.
Volunteer workers
The new Bill makes a distinction between a volunteer organisation where volunteers work together for community purposes without employee status and those volunteer organisation which have employees. Under the Bil, the former organisation that does not have any employees is known as a volunteer association and is not considered a PCBU, so the Bill will not apply to it.
A volunteer organisation which has one or more employees will be considered a PCBU and will have the same duties as a PCBU to ensure the health and safety of its workers and others.
Does your business employ casual volunteers or volunteer workers?
Where volunteers carry out work for a PCBU, the revised Bill now distinguishes between casual volunteers and volunteer workers.
Volunteer workers are people who regularly work for a PCBU with its knowledge and consent on an ongoing basis and are integral to the PCBU's operations.
The health and safety of both casual volunteers and volunteer workers are covered by the PCBU's obligation to abide by the Bill.
Definition of workplace
The main revision here is the definition of "workplace" which has been changed to reflect the fact that some areas are not used as a workplace all the time (e.g. the farm house on a farm).
Under the new Bill a workplace is defined as a place where "work is being carried out or is "customarily" carried out for a business or undertaking" – this includes any place a worker goes or is likely to be while at work.
So, in the case of a farm, this would only extend to the farm buildings and structures necessary for the operation of the business and the areas immediately surrounding them.
Whereas other parts of the farm are not considered a workplace under the revised Bill, apart from those times when farm work is being carried out.
Duty of PCBUs who manage and control a workplace
A major change is here is that the PCBUs who manage the workplace do not owe a duty to people who are there for an unlawful purpose or, for farming purposes, the duty of the PCBU applies to a workplace which includes:
– farm buildings (but excluding the farm house as the family home)
– structures necessary for the operation of the business and the areas immediately surrounding them.
Now is the time to revise your health and safety procedures in order to make sure that they adhere to the new guidelines set out in the Bill.
If you have any questions regarding the impact the Health and Safety Reform Bill may have on you and your business in the near future, please don't hesitate to contact us.
Disclaimer: We remind you that while this article provides commentary on employment law topics, it should not be used as a substitute for legal or professional advice for specific situations. Please seek guidance from your employment lawyer for any questions specific to your workplace.
Back to News and Publications