Have you updated your employment agreements yet?
General /
25 May 2017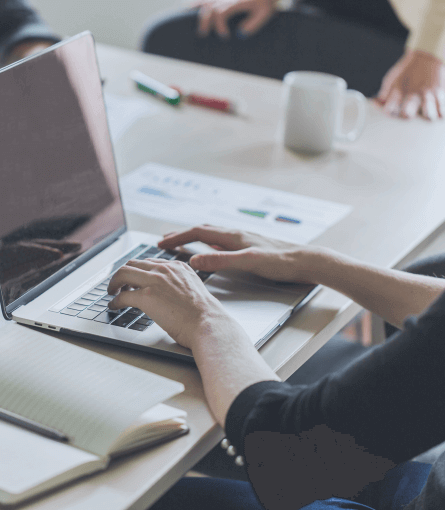 All employers need to update their employment agreements for recent legislative changes – have you done yours yet?  Our team has been delivering seminars nationwide on employment agreements and the finer points relating to these changes, as well as how to avoid common pitfalls in relation to tricky agreement clauses.
The seminars also focused on the application of trial period, hours of work and restraint of trade clauses, which we are regularly fielding queries on and assisting clients with.  We discuss these in more detail below.
Employment agreement basics – what must an IEA include?
We often get asked for a "one pager", "basic" or "brief" employment agreement, and as discussed in the seminars, at a bare minimum an employment agreement must set out:
the parties names;
a job description;
job location and hours of work;
remuneration;
reference to time and a half for work performed on public holidays;
an explanation as to how to go about resolving an employment relationship problem;
an employee protection provision for the sale, transfer and contracting out of the agreement.
IEA best practice – recommended clauses
While we like to think our employment agreements are drafted in an easy to read "plain English" manner, because we need to provide for good risk management, they will never be a "one pager"!
This is because a number of other clauses to those needed as a bare minimum are included to ensure that expectations of each party to the employment relationship are clear, and to allow the employer maximum flexibility to take action as appropriate in whatever circumstances that arise.
For example, we recommend consideration of clauses addressing at least the following additional points:
trial period;
restraint of trade;
entitlements to leave and holidays;
disciplinary procedure and suspension;
health and safety obligations;
protective clothing and equipment;
abandonment of employment
medical examination and/or termination;
termination notice period;
lawful deduction;
business interruption;
secondary employment; and
availability provisions
If you're unsure of what clauses to include or why particular clauses have been included in your employment agreements, we can help you make sense of this.
Trial periods
Trial periods are a useful provision for employers seeking to take on new employees with less risk – used properly, they allow employers to dismiss new employees within the first 90 days of employment with no right to bring as unjustified dismissal claim.  By using a trial period properly and dismissing within it, employers need not point to misconduct or some other reason to justify dismissal.
All other employment rights continue during the trial period, including employees' ability to raise personal grievance claims for unjustified disadvantage, sexual harassment or discrimination.
As trial periods strip employees of legal entitlements, courts have applied a strict interpretation to enforcement of these, and employers need to be cautious to make sure their use of trial periods complies with the latest legal requirements.  See our Inform article on requirements for an effective trial period here: https://www.copelandashcroft.co.nz/news/updated-trial-periods-what-required-and-how-safely-dismiss.
Changes to "zero hour" arrangements
A "zero hour" contract is an agreement where no hours of work are guaranteed but the employee must work at the employer's request.  Recent changes to the Employment Relations Act 2000 have significantly restricted the ability to use zero hour contracts.
Employment agreements must provide an indication as to hours of work.  Further, if an employer wants to require an employee to work particular hours, then the employment agreement must specify at least the minimum, guaranteed hours the employee will work.  Conversely, an employee on a "zero hour contract" does not have to work any hours offered and cannot be treated adversely for refusing to accept the offer of work.
For more information on "zero hour" arrangements, see our Inform article here: https://www.copelandashcroft.co.nz/news/zero-hour-contract-restrictions.
Availability provisions
In addition, where an employer needs employees to be available to work outside of their minimum agreed hours of work, the employer must have genuine reasons based on reasonable grounds to require that availability.  If it is practicable to meet business demands without an availability provision, this test will not be met.
Where genuine reasons do exist, the employment agreement will need to contain an availability provision which makes the employee's ability to work conditional on the employer making work available, and requires the employee to accept any work that the employer makes available.  It must also specify what period/s of availability is required.
Finally, the employee must be "reasonably" compensated for their availability.  Salaried workers can agree that their remuneration includes compensation for availability; however, reasonableness of compensation for salaried and waged workers will depend on the number of factors including:
the hours for which the employee is required to be available;
the proportion of the hours worked;
the nature of any restrictions resulting from the availability provision (i.e. whether the employee cannot drink, must not be more than 30 minutes away from the workplace etc.);
the current hourly rate; and
if the employee is remunerated by way of salary, the amount of the salary (i.e. salary will not be reasonable compensation where, based on hours worked/required to be available, minimum wage requirements are not met).
In order to avoid the cost of paying additional availability compensation to employees, many employers have chosen not to include an availability provision, and instead leave additional work up to agreement.  Employees may refuse to work outside of the agreed hours and cannot be treated adversely for their refusal.
We can provide advice regarding what these changes mean for your workforce, to find a solution that fits for you.
Restraints of trade
Restraints of trade provide some protections to employers from an employee's post employment activities, recognising that during the employment relationship, employees access the employer's commercially sensitive material and form relationships with clients, customers, suppliers and other employees such that these things are jeopardised when employment ends.
Restraints of trade can be used to prohibit employees from, for example:
competing with their employer (setting up in business or commencing employment in the same industry);
soliciting or dealing with the employer's customers/clients; and
soliciting the employer's employees to work for them.
The starting point for all restraints of trade is that they are unenforceable because they are seen as anti-competitive and therefore, against the public interest.  However, provided that a restraint is reasonable in terms of scope, including the duration and geographical area it covers, and seeks to protect a legitimate proprietary interest (for example, the employer's trade secrets), it may be enforced.
The Court has power to modify restraints so that they may be enforced, but is increasingly reluctant to do this where the original restraint is unreasonably broad.  Employers should not rely on assistance in revising a restraint being available, and are strongly advised to carefully consider drafting of restraints for the particular employee it will apply to at the commencement of the employment relationship.
For more information on restraints of trade and a discussion on what may be considered "reasonable" see our inform article: https://www.copelandashcroft.co.nz/news/restraint-trade.
If you would like advice regarding your employment agreements or any of the matters discussed in this article, please contact us.
Disclaimer: We remind you that while this article provides commentary on employment law and health and safety topics, it should not be used as a substitute for legal or professional advice for specific situations. Please seek legal advice from your lawyer for any questions specific to your workplace.
Back to News and Publications