Handling Health and Safety Your Way
General /
25 January 2015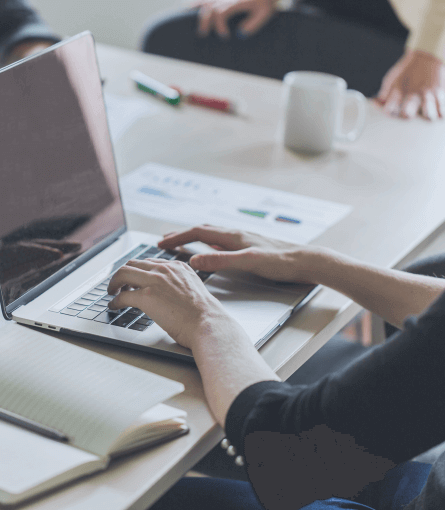 Health and Safety is critical to running a successful and safe farming business.  Whether you own a Farm, Sharemilk, Contract Milk or work as an employee, we thought it timely to take the time this Christmas to talk about health and safety to ensure everyone enjoys going home safely to celebrate this holiday season.
Employers – the Legal Bits
Currently the Health and Safety in Employment Act 1992 (Act) hands employers the primary responsibility for staff safety and ensuring anyone else within the vicinity of the workplace is safe.  At the very least employers must take "all practicable steps" to:
Have an effective hazard management system in place that identifies existing, new and significant hazards on an ongoing basis (Think:  Living, Breathing Hazard Register and Controls).
Eliminating significant hazards.  But if you can't or it's not practical to, you must isolate or minimise significant hazards such as ensuring staff use suitable clothing and equipment (Think:  Quad Bike Helmets!).
Train and supervise staff to ensure they have the right knowledge and experience they need to work safely on the job, and with any plant or substances they're using (Think:  New staff Inductions and training records)
Involve staff in health and safety matters by ensuring they get reasonable opportunities to help you improve it and by giving staff access to easily understandable information about emergencies, hazards and  safety clothing and equipment (Think:  Regular meetings and discussions on health and safety)
Record and notify WorkSafe where appropriate of accidents and serious harm (Think:  Prioritising Paperwork).
As well as all this, employers must ensure their staff don't do anything that might harm anyone else in the workplace. Employees need to ensure their own safety and that they don't cause harm to others.
If an accident happens in your workplace and an employee or someone else is harmed, WorkSafe or the Court will consider whether you have taken all the steps that were reasonably practicable to take in all the circumstances to protect staff.  What the industry is doing and the "current state of knowledge" about harm, how to prevent it and the availability and cost of the means you could use, are all relevant.  This is why having a health and safety policy and plan tailored specifically to your workplace is so important.  The District Court commented back in 1999 that written policies are a no-brainer:
It needs to also be emphatically said that by now all employers should be aware of the need to have a written policy in place and it is not sufficient to simply, when something happens,  try and explain away the situation by saying that safety courses had been attended to and that employees should have been responsible or OSH should have done more.  A general message needs to be sent to all employers again that it is incumbent on an employer to have written policies in place.
The Principal of It
It's not just employers that can be penalised for getting it wrong – anyone who controls a workplace and Principals engaging contractors must comply with obligations too.  Any person who controls a workplace, including place or plant owners, must take all practicable steps to ensure that no hazard that is or arises there harms anyone nearby and anyone lawfully present like customers and contractors and their staff. You must also warn anyone visiting recreationally about any unusual hazards.
Principals must take all practicable steps to ensure that none of their contractor's staff are harmed while doing work they're engaged to do. If you sell or supply machinery, you need to actively enquire as to whether its destined for a workplace and if so, take all practicable steps to ensure it is designed, made and maintained so it's safe for its intended use (excluding second-hand goods sold on an "as is" basis).
The Legal Bits that Bite
Failing to comply with your obligations as an employer, principal or employee can cost.  For an offence likely to cause serious harm, you risk being jailed for up to 2 years and/or a fine of up to $500,000. For other offences you risk a fine of up to $250,000 or if it's about your duty as a person controlling a workplace, a fine up to $10,000.  You don't even have to intend to breach your obligations.
You need to know that people and entities can owe more than one duty, several people or entities can have the same duty and you can't blame someone else for your mistakes.  For example, the Court of Appeal has made it very clear that although an employer bears a heavy burden to protect staff, Principals cannot avoid their obligations by delegating health and safety to a contractor.  All duty holders must take a proactive and preventive approach to promoting health and safety in the workplace:
The fact that the primary obligation to procure safety rests upon the employer does not exonerate or diminish the responsibility of other persons in the other capacities recognised in ss 15 to 19 from discharging the statutory duty imposed upon them. Section 2(2) could not be more clear; the same person may represent two or more of these capacities; the same duty may at the one time be imposed on two or more persons whether in the same capacity or a different capacity; and no duty imposed on any person is to be diminished or affected by the fact that it also may be imposed on one or more other persons. The Act does not then adopt a prescriptive approach to the duties of those made responsible for safety in the workplace.
It provides a comprehensive set of general principles but leaves the detail of acceptable practices to be worked out and implemented by regulations and codes of practice within the various industries.
A Principal cannot escape liability by attempting to distance itself from what happens onsite, engaging a competent contractor or by pointing out a contractor's breaches.  More must be done like stipulating in advance what safety standards a contractor must observe and taking action if unsafe practices are observed.
Agricultural workplaces are no different.  Farm owners and sharemilkers often share responsibility and risk prosecution for failing to take an active interest in health and safety.  In a tragedy close to home, sharemilkers in a 50/50 Sharemilking arrangement with a farm owner, found themselves liable for the failure to ensure the proper guarding of a PTO resulting in their Farm Manager's death.  The Sharemilkers who employed the farm manager were found in breach of their obligations to ensure staff safety. The farm owner, who lent the tractor to the sharemilkers and farm manager, was found in breach of the obligation to ensure the safety of contractors and their staff.
Directors and agents of a company won't escape either if they are found to have authorised or otherwise participated in any failure by a company.  You may recall a case in 2009 where a cool store exploded after a contractor installing a substandard refrigeration system.  The explosion killed one firefighter and seriously injured several others.  The company in control of the worksite and who gave permission for the firefighters to enter, its managing director, and the contractor who installed the substandard refrigeration system in the first place, were all prosecuted and penalised for their failures to adequately protect employees or others against hazards within the workplace. In another case the District Court held someone liable due to their ability to enter into contracts for the company they worked for even thought they were not a director:
… a company operates through its human officers. There is no ability in fact to make decisions on its own so it is the failure of Mr Mann which in fact renders the company liable at all. Those who are agents or officers of companies need to know that they cannot shelter behind the corporate veil and will be regarded as giving rise to a company's liability in the circumstances where they fail to comply with the obligations.
Since the High Court's landmark case that set out the way offenders will be sentenced, the Court's have repeatedly adopted an approach that takes into account a person's culpability that includes identifying what practicable steps a person should have taken. It is likely that the more steps someone fails to take the higher the culpability and any fine.
What it means for you and your farm
The obligations imposed on farm owners, contractors and employees are as varied as the business structures, staff relationships, farm terrain and types of machinery and buildings you have.  This demands a tailored and specific approach to how you handle health and safety.  You cannot easily comply with your obligations by using generic health and safety documentation.  Although many similarities exist and we encourage information sharing, an employer, principal or other duty holder personally bears the responsibility for ensuring they comply with their specific obligations.  These obligations cannot be contracted out of or delegated.
For an employer, the duty to effectively manage hazards is specific to your workplace and your farm.  You must systematically identify existing, new and significant hazards where you work and work out the best way to eliminate, isolate and minimise hazards, train and supervise your team on the work, handle hazardous substances, and involve your staff in health and safety matters.  Clearly a practicable step is ensuring you have a comprehensive and robust health and safety policy and plan tailored to your workplace.
For a Principal, you will want to ensure that sharemilkers and contractors have adequate systems in place and require regular audits of health and safety practices.  At the very least, a savvy Principal would require every farmer and employer to put in place a health and safety policy and plan specific to where they work and what they do.  Having a plan specific to a Principal's unique obligations is key too.  Then if an accident happens, you can show that you have taken this step to comply with obligations.
You can still slip up if you don't use and update your plan though, even the most sophisticated plan is useless if it's sitting there collecting dust!
Reforming your thinking
An employer's obligations will only increase under the Health and Safety Reform Bill (Bill) that aims to provide for a framework to secure the highest level of protection against harm to the health, safety and welfare of workers (widely defined to include contractors and their staff). The Bill would introduce a wider concept of a person conducting a business or undertaking (PCBU).  This would include employers and principals who would both owe a primary duty of care to take all reasonably practicable steps to protect workers against harm.  Similar duties would apply to those managing or controlling a workplace to protect others, as well as those providing plant.  In addition, anyone who makes decisions affecting the whole or a substantial part of a PCBU (Think:  Directors and Farm Managers) would owe a duty to exercise due diligence to ensure that the PCBU complies with its obligations.  This would include the Officer taking reasonable steps to ensure they are up to date with health and safety as it relates to the nature of operations and ensure adequate resourcing and processes for ensuring health and safety are in place and verifiable (Think:  regular audits and a paper trail).
This means that under the Bill, many key decision makers involved in a farming business would likely be a PCBU and/or officer and liable for the much higher penalties that could be imposed for failing to comply with duties.  For a PCPU or Officer this is up to $100,000 for failing to comply with a duty even if it does not result in risk exposure and up to $600,000 for a reckless breach; for a body corporate, up $500,000 or $3 million:
Thank you for taking an interest in the health and safety of your staff – it makes good business sense.  If you or anyone you know is unsure about their obligations, or would like to understand how your business could benefit from having a health and safety policy and plan tailored to your workplace – get in touch with a member of the Progressive Agri HR team.  We will update you on the Bill as it progresses through Parliament.
Back to News and Publications