Farm fatalities on the rise
Health and Safety /
22 October 2020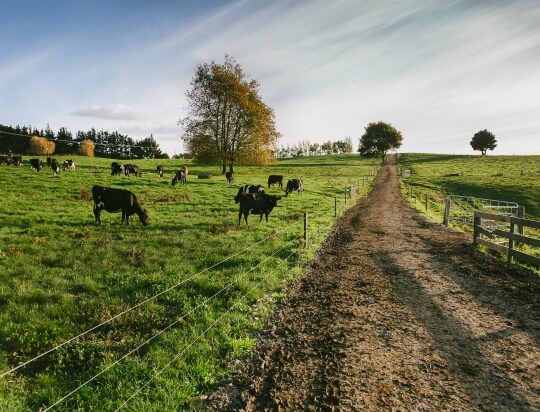 A tragic total of four farm fatalities were notified to WorkSafe in September this year, involving tractors in Te Kuiti and Hastings, a child in a dairy shed in Opotiki and a quad bike incident in Central Hawke's Bay.
WorkSafe will conduct further investigations into these incidents, but what we currently know is that these incidents were caused by steep terrain, drivers losing control and poor operation of machinery.
Spring is a busy season for the agricultural industry posing various challenges for farmers and businesses in terms of managing a heavy workload, while also having to be wary of environmental conditions and variable ground conditions.
In light of these recent incidents, WorkSafe has released its recommendations for reducing the risk of harm on farms this season, including:
Prioritising tractor and machinery maintenance, including attachments, and ensuring good tyres and brakes
Managing tiredness and fatigue by completing difficult tasks earlier in the day – save the easy stuff for later
Always using a seatbelt in any vehicle
Installing crush protection on quad bikes
Ensuring that the vehicle is parked safely and brakes are engaged before leaving the vehicle
Ensuring that machinery with moving parts have the appropriate guarding fitted and in use
Seeking assistance when you need to – neighbouring farmers are often willing to offer a hand
Message for Employers
Despite the various challenges that need to be juggled on farms, health and safety standards must be maintained to avoid fatalities.  All farms, no matter the size of, must take care and ensure that they have identified all risks in the workplace, that risks are eliminated or otherwise appropriately controlled, and workers educated on health and safety procedures.
Please contact us if you are unsure about whether your current health and safety procedures are suitable and compliant.  If a workplace incident occurs, we are also available to assist you in respect of notifying WorkSafe and dealing with a WorkSafe investigation and worst case, prosecution.
Disclaimer: We remind you that while this article provides commentary on employment law, health and safety and immigration topics, it should not be used as a substitute for legal or professional advice for specific situations. Please seek legal advice from your lawyer for any questions specific to your workplace.
Back to News and Publications