Employment obligations during and after natural disasters
Employment Law, Health and Safety, Agreements, General /
22 February 2023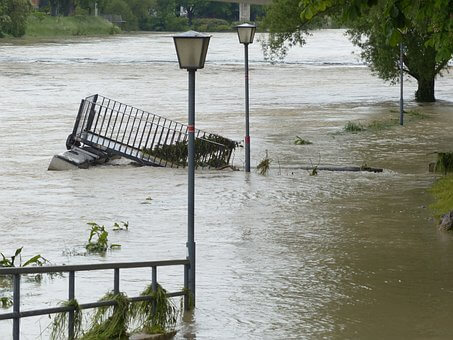 With the destruction brought about by Cyclone Gabrielle, many employers are asking what are our obligations to our employees during and after a natural disaster?
The answer of course is fact specific to the circumstances.
Health and Safety
The health and safety of your workers, clients and customers is the first priority. Under the Health and Safety at Work Act 2015 (HSWA) employers must take all reasonably practicable steps to ensure the health and safety of their workers while at work.
All workplaces should have policies and procedures in case of an emergency including a natural disaster.
Following a natural disaster, an employer should only operate their business and/or direct employees to come to work if it is safe doing so. This may require safety inspections or structural checks.
An employee can refuse to work if they believe that carrying out their work would risk their health and safety. In this situation an employee has a good faith obligation to advise their employer of their concerns to allow the employer to rectify these.
Employee Can Work from Home
One of the few positives following COVID-19 is that many businesses are set up to enable employees to work from home. If your employee is able to safely carry out their work from home, you can request that the employee do this.
Employers are required to pay all employees working from home their ordinary pay.
Health and safety should be considered where an employee is working from home, because the home then becomes the employee's workplace. The employer should take steps to confirm the work can be performed safely from the employee's location.
Employee Cannot Work
What an employee should be paid if they cannot work during a natural disaster, depends on a range of factors. The first port of call is always the employee's employment agreement.
What does the Employment Agreement provide?
Many employment agreements contain a business interruption or 'force majeure' clause which provides that an employee may be required to take annual holidays and/or leave without pay, work different and/or reduced hours, and/or modify the duties of their position, to accommodate business interruption, including from a natural disaster.  This clause can be referred to where specific directions are being given to employees, following consultation.
Regardless of whether an employee's employment agreement contains a business interruption clause, if an employer needs to make changes to its business which will affect employees, the employer must comply with their good faith obligations under section 4 of the Employment Relations Act. That is, to be responsive and communicative and be consultative where changes are proposed to be made to working arrangements, hours, leave arrangements and the like.
The Holidays Act allows an employer to direct the taking of leave where agreement is unable to be reached through consultation, but 14 days' notice should be given.
What we have learnt from recent case law arising from COVID-19 is that even if there are significant practical restraints to consulting with an employee due to unique circumstances, employee rights and employer obligations do not waiver.
Ready, willing and able
If an employee is 'ready, willing and able to work' but they are unable to work due to the business being temporarily shut, the employee must continue to be paid as if they were working. Similarly, if an employer directs an employee not to work (when they would otherwise be able to do so), the employee must continue to be paid as if they were working.
Ready, willing, but not able?
If the workplace is operating and the employee wishes to work but cannot physically get to work to do so (and cannot work from home), the employer may not have to pay the employee. This is because the employee bears the responsibility of ensuring they are able to work, and that includes getting to the workplace.
As an alternative to not paying the employee in these circumstances, the parties can agree on how the unworked time should be treated. Options could include:
Annual leave
Use of alternative holidays or time in lieu
Long service leave
Leave without pay
Paid special leave
An advance of leave entitlements
Combination of the above.
Shift workers
If an employee works shift work and cannot work due to an employer being unable to provide them with work or access to a safe workplace, their shift is considered 'cancelled'. The employee may be entitled to cancellation compensation, depending on the terms of their employment agreement.  For example, a shift cancellation allowance.  In addition, the employee may have guaranteed hours that their employer is required to pay them where they are available to work and such work is not supplied.
Flexibility and sensitivity
With certain schools and childcare services closed, and family members being cut off from each other, many employees may suddenly find themselves unable to work their ordinary hours or work location due to care responsibilities. Employers may agree for employees to work reduced hours or different hours as required, or provide tools to allow work from home if they are not already supplied.
Natural disasters can significantly impact the mental health and wellbeing of workers.  Checking in on employees and ensuring their personal needs are being met and they feel supported by their employer is important.
From a health and safety perspective employees suffering stress are also at greater risk of fatigue and ill health, so monitoring and support is important to mitigate risks.  Where employer provided counselling is available, this should be offered.
Message for Employers
Employers should always check their insurance policies to understand if cover is available in case of natural disasters, including policies covering employee costs.  Where taking steps that will impact employees (for example shutting down or requiring the taking of leave), legal advice should be taken before making any decisions if usure.
If you have any questions about the employment aspects of a natural disaster, such as what you need to pay your employees, our team can help. In addition, we can assist in preparing for the employment aspects of future natural disasters and other impacts to businesses
From a health and safety perspective, we can assist with training and policy development, including on health and wellbeing and psychosocial risks for employees.
Economic Assistance
Currently Government is debating financial assistance measures, which may include employer subsidiaries such as was offered with Covid-19.
WINZ offer a Civil Defence payment, which, among other things, provides income assistance for people in designated flood affected areas. This may be paid if a worker has lost income because they cannot get to work, their workplace is closed, they need to stay with family, or they are self-employed and cannot work. There is no income test for the benefit, and it can be applied for online. The maximum weekly payments are very limited.
Disclaimer: We remind you that while this article provides commentary on employment law and health and safety topics, it should not be used as a substitute for legal or professional advice for specific situations. Please seek legal advice from your lawyer for any questions specific to your workplace.
Back to News and Publications