Election 2020: What's on offer for workplaces?
Government /
22 September 2020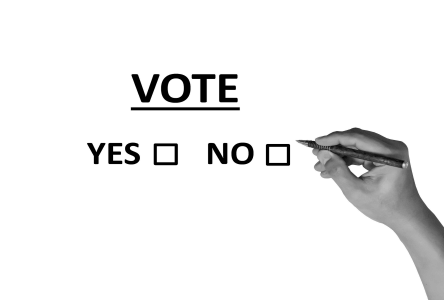 On Saturday 17 October 2020, our next general election will be held, together with the End of Life Choice and Cannabis Legalisation and Control referenda.
The policies proposed by our political parties during their election campaigns could result in changes to our employment, health and safety and immigration laws.  This article summarises some of the key policies of the major parties announced to date.
Labour

major support package to assist businesses in hiring at least 40,000 New Zealanders whose employment has been impacted by COVID-19, including extending the flexi-wage scheme to help employers hire people on a benefit at risk of long-term unemployment;
make apprenticeships and trades training in targeted areas free, giving primary sector employers a new stream of workers to upskill and employ;
introduce a new public holiday, making Matariki a public holiday from 2022;
extend the living wage to all contractors working in the public service, such as cleaners, caterers and security guards;
increase the minimum wage to $20 an hour by 2021;
increase minimum sick leave entitlements from five days to 10 days a year;
strengthen and simplify the Holidays Act 2003; and
implement Fair Pay Agreements (discussed here).

National

implement a Job Start package to provide a $10,000 cash payment to businesses for each full time, permanent employee hired, capped at $100,000 per business;
repeal Employment Relations Act 2000 changes made to 90-day trial periods (so they will be available to all employers) and prescribed rest and meal breaks;
simplify the employment dispute resolution process and remove the "no win, no fee" provisions in the Employment Relations Act 2000;
postpone the planned minimum wage increase in April 2021;
initiate a review of WorkSafe to ensure that it is focused on delivering a high-performance culture with an emphasis on a collaborative and reasonable approach to health and safety;
relax requirements for investor-class visas and offer anyone completing a full three year Bachelor's degree or higher level qualification in tech-related subject areas a path to automatic permanent residency.

Greens

increase the minimum wage to 66% of the average wage and abolish starting out wages, including youth rates;
introduce redundancy compensation at a minimum of four weeks' wages for the first year of employment and two weeks' wages for each subsequent year;
give fixed term labour hire employees the same wages and conditions as permanent employees;
create a new public holiday between Queen's Birthday weekend and Labour weekend;
restore the right to solidarity and political strikes;
require employers to audit and report their gender pay gaps and increase support for pay transparency and pay equity claims;
require the state sector to pay a living wage;
progressively increase annual leave to 5 weeks and sick leave to 10 days; and
increase paid parental leave to 13 months paid at 100% of the average male wage.

NZ First

continue to support regional apprenticeship schemes; and
cap immigration at 15,000 people a year, available only for highly skilled workers.

Act

return the minimum wage to $17.70 an hour;
extend the provisions of 90-day trials to a 12-month probationary period for employers of all sizes; and
remove the cap on the Recognised Seasonal Employer scheme.

Minor Parties

The Maori Party would increase the minimum wage to $25 an hour, increasing annually to match the cost of living, and provide independent contractors with the right to bargain for collective and multi-employer collective employment agreements.
The New Conservative Party would allow employers to dismiss an underperforming employee after one failure to correct underperformance on two weeks' notice and two weeks compensation.
The Opportunities Party would increase pay transparency, review how Health and Safety legislation is implemented with a view to creating a flexible, performance-based system, focus on attracting more highly skilled migrants rather than allowing migrants to work in low skilled jobs, tighten permanent residency rules and improve protections for migrant workers
Message for employers
We recently held a webinar to assist employers to prepare for the potential changes to legislation, should the Cannabis Referendum be supported by more than 50% of voters.  Our experienced team can assist in ensuring that your business has best practice policies in place ahead of any potential changes.
Whoever wins, election 2020 will undoubtedly impact our labour relations, workplace health and safety and immigration processes in New Zealand.  We will be offering a free webinar on what's on the horizon in October 2020, details and invitations coming soon.
We remind you that while this article provides commentary on employment law and health and safety topics, it should not be used as a substitute for legal or professional advice for specific situations. Please seek legal advice from your lawyer for any questions specific to your workplace.
Back to News and Publications