COVID-19 update: Update on Essential Services and Wage Subsidy Applications open
COVID-19 /
20 August 2021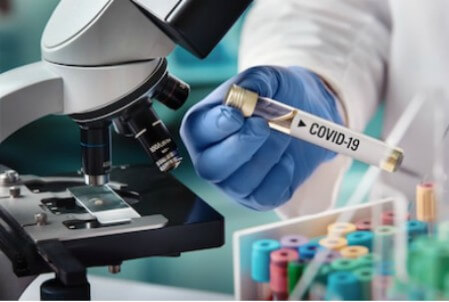 Essential service?
The Government has issued a further COVID-19 Public Health Response (Alert Level Requirements) Order (No 9) 2021 (Order) outlining the latest requirements for essential services.  Further information can be found here regarding operating at Alert Level 4 https://covid19.govt.nz/business-and-money/businesses/doing-business-at-alert-level-4/
Media attention has focused on employees unlawfully being required to work on non-essential services, and businesses are expected to check they satisfy the Order definitions. Essential service businesses must also have additional safety measures in place as specific for their industry, which may include additional PPE, contact tracing or having employees work from home where possible.
If you need assistance in understanding your businesses responsibilities under the Order and in terms of keeping your employees safe throughout Alert Level 4 get in touch with one of our team.
Wage Subsidy Applications
Applications for Wage Subsidies are now open, with new and more specific requirements regarding the declaration employers must make in applying, including:
Calculation and justification of the 40% forecast reduction in revenue in order to be eligible;
Confirming all workplace law obligations continue to apply regardless of Alert level;
No change to hours of work, rates of pay or leave entitlements will be made without employee agreement;
Confirming continuing responsibility for ordinary pay; and
Confirming affected employees have been consulted and their consent sought to sharing their information in making the application.
As we have seen with other Government financial support, audit of these declarations with possible prosecution/recovery of payments wrongly claimed can be expected.
Our team can help with guidance on what these obligations mean for your business, including with necessary communications to your team.
Message for employers
Following various alert level changes and associated workplace adjustments in 2020, employee claims ballooned.
To manage the risk for your business, we recommend planned communication to employees consulting or seeking agreement (as appropriate) on any intended changes to their work, including health and safety measures, or other terms of employment.  Developing a strategy here, taking into account wage subsidy application and other legal obligations, will be the first step.
Disclaimer: We remind you that while this article provides commentary on employment law, health and safety and immigration topics, it should not be used as a substitute for legal or professional advice for specific situations. Please seek legal advice from your lawyer for any questions specific to your workplace.
Back to News and Publications