COVID-19 and the Workplace – Fixed Price Offer
General /
18 March 2020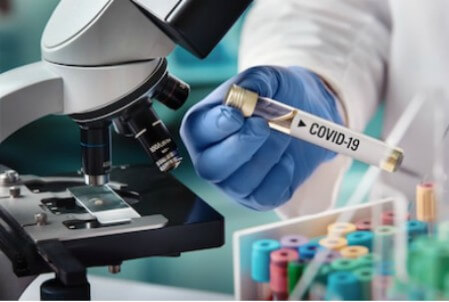 Since our last article on COVID-19, New Zealand has had confirmed cases of COVID-19.
As there is a lot of uncertainty and we have been fielding a lot of queries recently about COVID-19, we have set out some guidance below to manage the risks associated with COVID-19 and answer some frequently asked questions.
The Government has released its wage subsidy scheme details of which can be found here https://www.workandincome.govt.nz/eligibility/emergencies/2020/coronavirus.html
New Zealand's response to the outbreak of COVID-19 has been consistent with advice from the World Health Organisation (WHO) but we will need to continue to adapt as the situation evolves.
Good faith
Employees and employers have a mutual obligation to deal with each other in good faith. This means that employees have an obligation to notify you if they have symptoms of COVID-19, have been in contact with someone who has symptoms, or if they have been advised to self-isolate.
You should also ensure that employees' contact details and emergency contact details are current and that employees know how to report a suspected risk of COVID-19 to the business.
Q&A – THINGS TO CONSIDER AS AN EMPLOYER

Do I need a policy?

You should consider having a policy that addresses emergencies such as virus outbreaks to allow your business to continue operating.
Policies are a great way to set expectations, show that you are taking steps to protect people's health, and to outline what processes and procedures must be followed to keep your employees safe.
Your policy should:
Outline your response to COVID-19;
Address existing sick leave, annual leave, bereavement leave, flexible working arrangements and expense policies;
Set out employees' obligations including their reporting obligations where they or a colleague or customer has symptoms associated with COVID-19;
Provide guidance to employees:

where one of their colleagues or a member of their family tests positive for COVID-19;
about expectations when working from home;
who are managers and have not managed remote teams before;
on work related travel;
hosting work-related events; and
on managing customer interactions.
We can work with you to customise a policy that suits your business needs.
What do we do if an employee will not come to work but they do not have to self-isolate?
An employee can refuse to carry out unsafe work if they believe they would be exposed to a serious risk to their health and safety due to imminent exposure to a hazard.
Given the low chance of a widespread outbreak, an employee would not have grounds to refuse to come to work where they do not have COVID-19 or have not been advised to self-isolate.
You should reassure employees that the workplace is safe, take steps to control the risk posed by COVID-19, and ensure your employees and customers are well informed.
Where an employee is certified unfit to work, they would be entitled to take sick leave, which may be paid if they have sick leave entitlements.
What do we do when an employee needs to self-isolate or stay away from work?
If an employee contracts COVID-19 or has been advised to self-isolate under the Ministry of Health guidelines, you should reassure your employees, ensure relevant health authorities are involved, and act swiftly to contain the spread of COVID-19 and protect your people.
Do I have to pay employees that are away from work?

The rule of thumb is that if an employee is "ready, able and willing" to work then they are entitled to be paid in accordance with their employment agreement. If they are required to self-isolate by the Government, then they are not "ready, able and willing" to work and are therefore not entitled to be paid.
You should consider whether it is possible for self-isolating employees to work effectively from home during the self-isolation period.
If not, then you could agree that the employee take paid leave such as paid sick leave and/or annual leave or apply for the COVID-19 Leave Payment.  A COVID-19 Leave Payment is available to support people financially in need if they need to self-isolate. This will be paid to the employer to pass on to employees.
Where an employee has no entitlement to paid leave, you could also consider special paid leave.
Is it ok to tell other employees that a colleague is unwell?
Yes, but you will need to decide whether it is appropriate to disclose the exact nature of the illness or condition. Employees may have a reasonable expectation that their medical information will be kept confidential.
If an employee has contracted COVID-19, you will be entitled to disclose that information to colleagues and customers who have been in contact with them on the grounds that disclosure is necessary to prevent or lessen a serious threat to public health or safety.
What do we do if an employee refuses to stay away from work when they've been told to self-isolate?
You should not require or knowingly allow a person that has COVID-19 or has been advised to self-isolate under the Ministry of Health guidelines to come to work.
If an employee has COVID-19 or if they have been advised to self-isolate, then it would be a lawful and reasonable instruction to require that individual to stay away from the workplace for health and safety reasons.
Workers must take reasonable care of their own health and safety, ensure that their own actions do not adversely affect the health and safety of another person, and comply with your reasonable instructions. If they fail to do so, then you may address their behaviour in a disciplinary process. They could also risk prosecution under the Health and Safety at Work Act 2015 (HSWA) for breaching their obligations.
What happens if schools close or if an employee needs to take care of an elderly dependant?
Schools, day-cares and rest homes may close to mitigate the risk of an outbreak. If this does occur, children and/or dependants will likely need to be minded and cared for either by your employees or their wider family.
As set out above, if it is practicable for an employee to work remotely, this may provide a work around, or you could agree that the employee take sick or annual leave. Where an employee has no entitlement to paid leave, you could consider some form of compassionate special paid leave.
Contact us
If you are concerned about managing the risk of COVID-19 or if you would like to discuss emergency management with us, contact a member of our team.
We are offering template COVID-19 policy and Q&A guidelines for businesses for a significantly reduced fixed price of $250.00 (plus GST and disbursements).
Disclaimer: We remind you that while this article provides commentary on employment law and health and safety topics, it should not be used as a substitute for legal or professional advice for specific situations. Please seek legal advice from your lawyer for any questions specific to your workplace.
Back to News and Publications