Consequences for not checking your subcontractor has health and safety covered
Health and Safety, Cases, General /
19 May 2022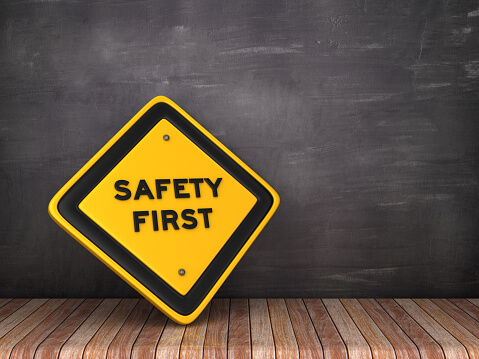 The first sentencing decision has been released following the Whakaari/White Island eruption and WorkSafe's prosecutions relating to this. A charter flight operator, Inflite Charters Limited (Inflite) was fined $227,500 (and ordered to pay prosecution costs of $40,000) for failing to ensure reasonably practicable steps were taken to ensure the safety of visitors or tourists.
Case details
Inflite promotes and sells trips to tourists and visitors visiting many destinations including Whakaari White Island. These trips are sold as Inflite's own, but Inflite engages local subcontractors to conduct the tours. On 9 December 2019 Whakaari White Island erupted and 22 people lost their lives.
That Inflite had no customers on the Island was considered just 'luck'. WorkSafe found Inflite failed to:
Undertake an adequate risk assessment or implement appropriate controls to ensure the health and safety of tourists;
monitor and review known hazards; or
ensure adequate risk information was available to its customers.
Inflite stated it engaged subcontractors to conduct the tours and relied on these subcontractors to have adequate safety management systems on place.
The Court held that while Inflite could rely on others better placed to carry out the above tasks, it could not contract out its health and safety obligations, including its duties to ensure that subcontractors have the appropriate systems and processes in place to ensure that regular and thorough risk assessments are being done.
The Court commented that Inflite was the face of the tour as far as the customer was concerned, as it was taking the customers money and selling the tour as its own. Inflite was thus a 'one-stop-shop' for the customer to satisfy that it was safe to go.
Message for Employers
This case highlights the importance of checking in with your contractors and subcontractors to ensure they have appropriate health and safety managements systems in place and that they are being used. A PCBU cannot contract out of its obligations and cannot blindly follow those it relies on.
If you are unsure if your contractors to subcontractors are taking the right steps, contact our team.
Disclaimer: We remind you that while this article provides commentary on employment law, health and safety and immigration topics, it should not be used as a substitute for legal or professional advice for specific situations. Please seek legal advice from your lawyer for any questions specific to your workplace.
Back to News and Publications