Compulsory Employer Accreditation and Work Visa Category Framework: Preparing Now
Immigration /
24 April 2021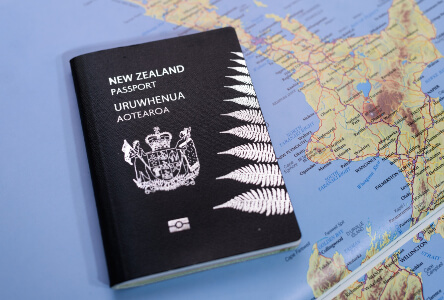 Preparing Now – Steps for Employers
There is still uncertainty surrounding the finer details of the new Accredited Employer Work Visa (AEWV) and it is unclear when this will be released by Immigration New Zealand (INZ). Read about it here . However, in the meantime there are steps employers can take to prepare for these changes.
Consider supporting current employees with submitting a new work visa application prior to the changes coming into effect in 1 November 2021 and prior to the INZ median wage threshold increasing to $27.00 per hour any time after July 2021. Although INZ has indicated that Standard Accreditation will take up to four weeks to be processed, we anticipate there may processing backlogs. It will be important to mitigate the risk of employees being unable to submit an AEWV application (if the employer has not secured employer accreditation status) and to also ensure the maximum length of visa can be obtained for migrant employees.
Implement a strategy for timing to lodge the AEWV Employer Accreditation application, and the standard of accreditation required. Employers should consider the of the types of visas migrant employees hold, when these visas will be expiring, and forecasting recruitment projections for the company.  Some initial steps can be taken in preparing Employer Accreditations at this time.
Employer schemes are closing on 30 June 2021 for Accredited Employer (Talent – Accredited Employer), Labour Hire Accreditation (Essential Skills) and Approval in Principle (Essential Skills). Due to time sensitivity, employers who wish to utilise the current these schemes and/or assist employees obtain Work to Residence under current policy should immediately obtain advice.
Become familiar with the new AEWV scheme, including the regionalised labour market testing requirements for your business.
What we can do for your business
Our team can assist with each of these steps and advise of our fixed prices for immigration support.
We are running an Immigration for Employers 101 workshop for a fixed price which can be done in person or virtually. The workshop is tailored to the employer's region and industry, to ensure the guidance is all relevant.
Please do not hesitate to contact us if you have questions, or would like assistance.
Disclaimer: We remind you that while this article provides commentary on employment law, health and safety and immigration topics, it should not be used as a substitute for legal or professional advice for specific situations. Please seek legal advice from your lawyer for any questions specific to your workplace.
Back to News and Publications