Changes to employment law? Our post-election predictions
General /
25 December 2017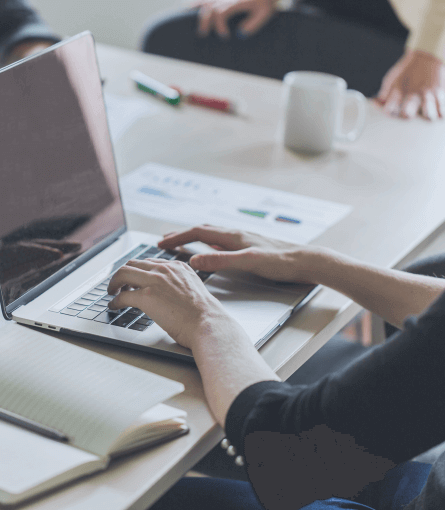 The Copeland Ashcroft Law Team recently presented a seminar roadshow where we discussed some of our top post-election employment law predictions.
Our predictions for change
With a new coalition government in charge, we anticipate some significant employment law changes on the horizon for 2018, on the back of the Labour Party (Labour), Green Party of Aotearoa New Zealand (Greens) and New Zealand First's (NZF) campaign policies.
Based on the policies set out below, we can predict with certainty that the minimum wage will rise, that it will become more difficult for employers to hire migrant workers, and that employment laws will change to include further protections for employees.
At this stage it isn't clear which specific policies will be put into motion, but before any legislative changes are made, Labour will require the support of both the Greens and NZF for opposed changes.
Policy overview
Unsurprisingly, all three parties support an increase in the minimum wage. Labour wants the minimum rate to rise from $15.75 to $16.50 per hour, while the Greens have campaigned for an increase to $17.50 and NZF to $20 per hour.
All three parties are also seeking to shake up New Zealand's immigration laws to keep jobs open for "kiwis" and reduce the number of immigrants working in New Zealand. Labour wants to:
Ensure that employers make genuine attempts to recruit a New Zealander before hiring a foreign worker;
Reduce the number of Student Work Visas;
Deny the right to foreign students to work and study unless approved as part of their course;
Restrict work visas to foreign students who have obtained a degree;
Restrict skilled migrant workers to the region which their visa was issued;
Create a new highly skilled Visa;
Create a KiwiBuild Visa for residential construction firms which train a local when they hire a foreign employee.
Labour has also said that it wants to:
Pay core public sector service employees the Living Wage (currently calculated at $20.20);
Replace the trial period framework with a "fairer system", using a referee service to determine whether an employee has been dismissed unjustifiably;
Introduce Fair Pay Agreements setting industry wide employment standards and minimum conditions;
Double the number of Labour Inspectors to enforce minimum employment standards;
Implement the Joint Working Group's recommended changes per its report on Pay Equity;
Extend paid parental leave from 18 to 26 weeks;
Restore reinstatement as the primary remedy for unjustified dismissal claims;
Restore regulated rest and meal breaks – see our article on meal and rest breaks;
Improve redundancy protections;
Ensure that our employment laws apply to workers working for foreign businesses;
Ensure that State Agencies (i.e. the Ministry of Transport, Inland Revenue Department etc.) only contract with employers who adhere to employment law requirements;
Increase protections for independent contractors;
Ensure people working more than 40 hours per week are adequately remunerated;
Improve job security for casual, seasonal and contracted workers; and
Create strong union protections and benefits by:Enabling unions to initiate collective bargaining before employers;
Restoring duty to conclude a collective agreement unless there is a genuine reason not to;
Requiring employees to be employed for their first 30 days on the same terms and conditions as an existing collective agreement;
Preventing employers from deducting wages for partial strikes;
Enabling film and television workers to bargain collectively.
The Greens want to:
Ensure better access to information and increased workplace access to subsidised childcare;
Ensure that employees, employers and unions are all involved in workplace decision, encouraging multi-party collective bargaining and improving employees' union representation and participation;
Review the Employment Relations Act and address the inequality in power between employers and employees by;Employee protection and payment of the Living Wage;
Setting the minimum wage rate at not less than 66% of the average wage and abolishing youth/training rates;
Improving protections for casual, seasonal, fixed term and temporary workers;
Requiring employers to consider flexible working arrangements requests from parents with young children; and
Implementing international standards on the right to strike, worker accident compensation, pay equity and breast feeding breaks.
Preventing "freeloading" by non-union employees;
Ensuring workplaces are safe and free from discrimination by:Creating stronger laws in respect of hazardous substances, harassment, occupational cancer, pregnancy, working alone and stress; and
Requiring a portion of fines payable as a result of health and safety breaches to be paid to employees who were injured by the breach.
Review the State Sector Act and Public Finance Act to reduce competition and promote collaboration.
NZF wants to:
Remove secondary tax;
Remove the "starting out wage;
Set redundancy notice periods based on twice the normal contractual notice period up to a maximum of 13 weeks;
Ensure wages have equal priority with Secured Creditors under the Companies Act;
Increase "paid maternity leave" to 26 weeks;
Create "paid parental leave" of two weeks, rising to four weeks;
Review and create better protections for employees engaged in short term employment;
Train New Zealanders in skill shortage areas;
Put New Zealander's first for jobs by "sensible immigration policies";
Pay the Job Seekers Benefit to approved employers when taking on an apprentice;
Create paid internship programmes for work experience opportunities;
Introduce literacy and numeracy skills package for employees;
Offer trade training for students "not suited to conventional education";
Create workforce planning, career advice and competitive course entry for post-secondary education;
Require transparency for public service salaries outside of bands; and
Amend the Health and Safety at Work Act 2015 to "remove bureaucratic excesses."
Watch this space
We'll keep you posted on any changes, but in the meantime, if you have any queries about how the change in government might affect your business, please don't hesitate to contact the Copeland Ashcroft Law team.
Disclaimer:  We remind you that while this article provides commentary on employment law topics, it should not be used as a substitute for legal or professional advice for specific situations.  Please seek guidance from your employment lawyer for any questions specific to your workplace.
October 2017
Back to News and Publications