Businesses outside of Auckland – welcome to Alert Level 2
COVID-19 /
07 September 2021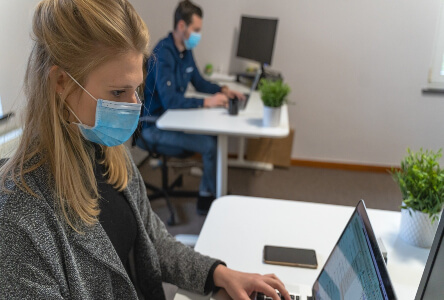 As businesses outside of Auckland prepare to operate at Alert Level 2, our team are available nationwide to assist with advice on what Alert Level 2 means for your workplace.
Business rules for Alert Level 2
The Government has released guidance on operating during Alert Level 2. In short, businesses can operate and have customers on site if this can be done safely.
Practical workplace tips for safe operations at Alert Level 2
Businesses must ensure they are compliant with the Government guidance to ensure we continue to prevent the spread of COVID-19. We discussed some practical tips in our previous article which are equally applicable for Alert Level 2.
How can we help?
We are well placed to assist your business with this transition, ensuring your employment and health and safety obligations are being met. Promoting safe work operations is important and we recommend implementing policies to assist you with this. We recommend considering the following:
Temporary Operations Policy to set out your expectations of staff during different alert levels and the reasonably practicable steps you are taking to ensure your employees are safe;
COVID-19 Vaccination Policy (plus the necessary risk assessment for roles within the business); and
Working from Home Policy
Touch base with us to discuss how we can tailor these policies to suit your workplace needs.
Disclaimer: We remind you that while this article provides commentary on employment law and health and safety topics, it should not be used as a substitute for legal or professional advice for specific situations. Please seek legal advice from your lawyer for any questions specific to your workplace.
Back to News and Publications